With a truly astonishing array of talents, the star-studded cast of The Sandman: Act II is simply unmatched.
Rise and shine, dreamers—it's time to delve back into The Dreaming! The phenomenal characters from Neil Gaiman's iconic DC comic series, The Sandman, return to captivate your imagination starting September 22, in the thrilling Audible Original production, The Sandman: Act II. Just like in the first installment, The Sandman, the lineup of famous voices contributing to the cast is nothing short of astonishing.
The Sandman: Act II resumes the captivating journey of Morpheus (James McAvoy), also known as Dream, and his six siblings, featuring Destiny (Jeffrey Wright), Death (Kat Dennings), Delirium (Kristen Schaal), and Despair (Miriam Margolyes). Join them as their odyssey unfolds, weaving captivating stories of history and mythology in both our world and theirs.
Accompanied by witch Thessaly (Emma Corrin), they will appear in narratives involving Emperor Augustus (Brian Cox), Orpheus (Regé-Jean Page), Lady Johanna Constantine (Joanna Lumley), and Emperor Joshua Norton (John Lithgow).
Why hold your breath for the television series adaptation of The Sandman, scheduled to debut on Netflix in 2022, when you can submerge yourself in the realm of The Dreaming right now through an extraordinary auditory experience?
The impressive array of talent alone is well worth a listen—the collective number of accolades earned by the cast throughout their careers is truly astounding. The ensemble comprises some of the most gifted and distinguished actors in the industry today, and the anticipation surrounding the star-studded cast and the release of the next installment has been enormous. So let's dive into the remarkable lineup of The Sandman: Act II.
James McAvoy as Morpheus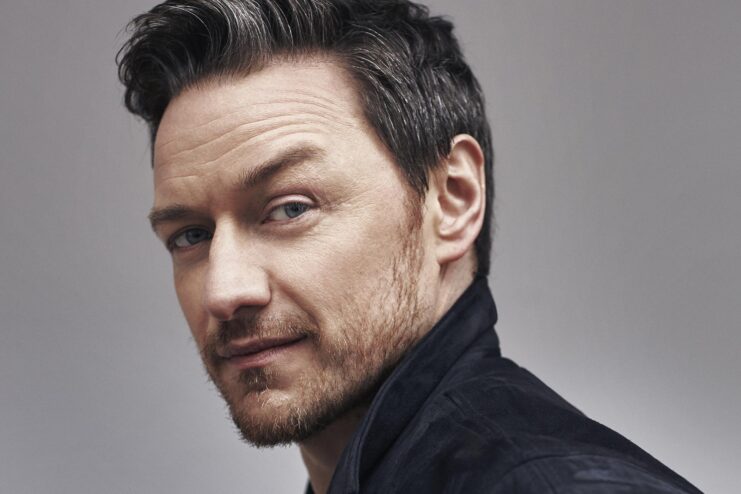 Hailing from Scotland, James McAvoy first captured the audience's attention with his portrayal of Mr. Tumnus, the faun, in the Disney adaptation of C. S. Lewis's The Chronicles of Narnia: The Lion, the Witch and the Wardrobe (2005). Subsequently, he starred in more prominent roles, including Idi Amin's doctor in The Last King of Scotland (2006) and a soldier in Atonement (2007).
Comic enthusiasts will recognize him as the young Professor Charles Xavier in the recent X-Men films (and Deadpool II). McAvoy has most recently appeared in HBO's adaptation of Philip Pullman's His Dark Materials (2019-2021) and in Together (2021), a film about a couple during the COVID-19 lockdown.
Emma Corrin as Thessaly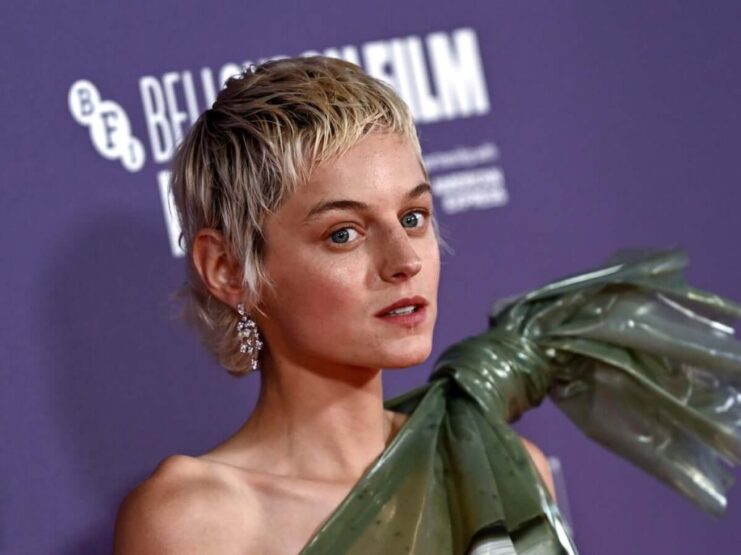 Despite being in the early stages of her career, English actress Emma Corrin has already made a significant impact on the industry. In addition to several minor roles, she played a recurring character in the series Pennyworth (2019-), which explores the origins of Bruce Wayne's butler, Alfred. However, it was her portrayal of Princess Diana in season four of The Crown (2020) that garnered critical acclaim and audience admiration.
Corrin received a Golden Globe for Best Performance by an Actress in a Television Series: Drama, two Golden Derby Awards, and multiple prestigious nominations for her role as Princess Di. She will next be seen in the film My Policeman.
Brian Cox as Augustus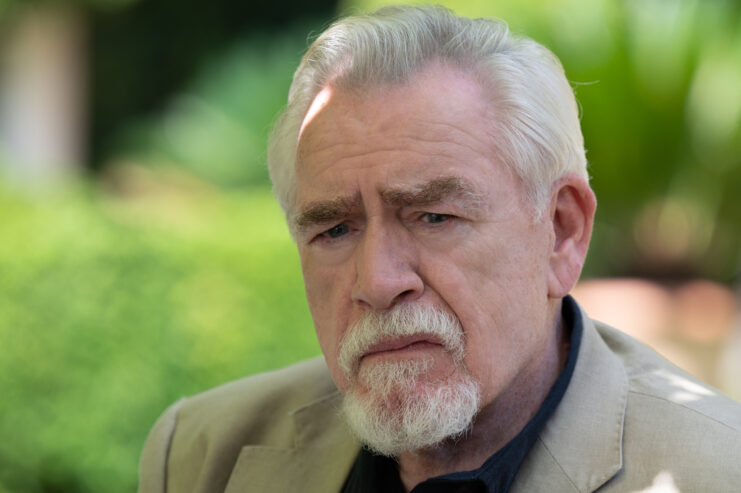 Recognized by fans of HBO's recent hit Succession (2018) as the Roy family patriarch, Brian Cox is a Scottish stage and screen veteran with a distinguished career. He has appeared in numerous television productions and starred in major films such as Rob Roy (1995), Braveheart (1995), Rushmore (1998), and The Bourne Supremacy (2004).
Interestingly, Cox was the first actor to portray Dr. Hannibal Lecter in the initial screen adaptation of the novel Red Dragon: Michael Mann's Manhunter (1986). Additionally, like Kat Dennings in the two Audible Original Sandman productions, Cox has voiced Death, lending his talents to several episodes of the series Good Omens (2019).
Kat Dennings as Death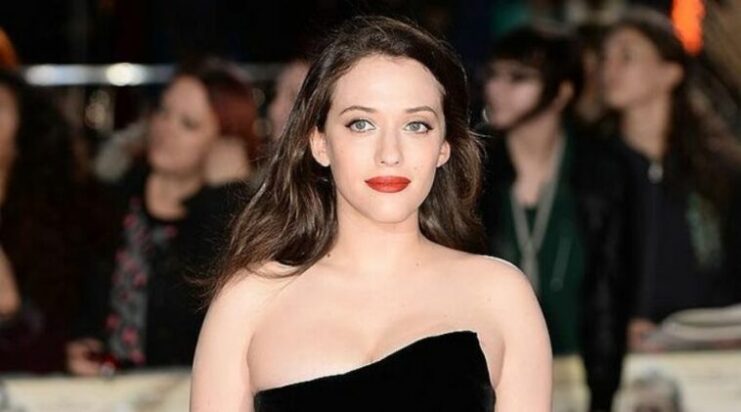 Hailing from Pennsylvania, Kat Dennings began her acting career with a guest appearance on Sex in the City (2000), followed by a role as Bob Saget's older daughter on the short-lived series Raising Dad (2001). Throughout the first decade of the 21st century, she played several smaller roles, including appearances on ER (2005) and in The 40-Year-Old Virgin (2005), before her breakthrough starring role alongside Michael Cera in Nick and Norah's Infinite Playlist (2008).
Since then, Dennings has starred in various noteworthy roles, including Thor (2011) and the sitcom 2 Broke Girls (2011-2017), and the Hulu show Dollface (2019). She recently appeared in the miniseries WandaVision (2021). Dennings is also experienced in voice work, having guest-starred on The Simpsons (2017), Robot Chicken (2012), and American Dad (2009), as well as voicing Leah Birch on the Netflix animated series Big Mouth (2017).
John Lithgow as Emperor Joshua Norton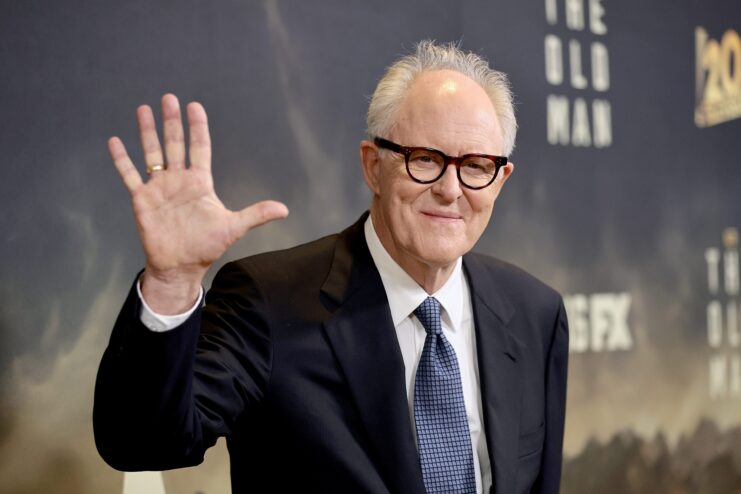 Born into a family involved in the entertainment industry, John Lithgow started his onscreen career in the 1970s with several small roles in film and television. His portrayal of transgender ex-football player Roberta Muldoon in The World According to Garp (1982) gained him recognition and an Academy Award nomination for Best Actor in a Supporting Role. Two years later, he received the same nomination for Terms of Endearment (1984).
Lithgow's career continued with numerous roles, such as the outraged reverend in Footloose (1984), the loving father in Harry and the Hendersons (1987), the unhinged villain in Cliffhanger (1994), and the voice of Lord Farquaad in Shrek (2001). However, his role as Dick Solomon in the hit sitcom 3rd Rock from the Sun (1996-2001) earned him several nominations and awards. Lithgow has since been nominated for multiple television roles, including Dexter (2009), The Crown (2016), and Perry Mason (2020). His audio work includes performances in The Didomenico Fragment and Stories by Heart.
Joanna Lumley as Lady Johanna Constantine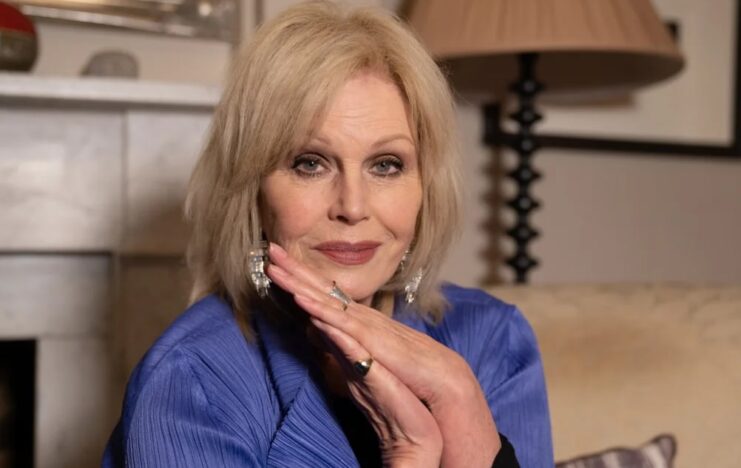 British actress Joanna Lumley is best encapsulated by the phrase "absolutely fabulous." Although she has enjoyed a long and successful career in show business, she is most renowned for her award-winning role as the perpetually intoxicated, chain-smoking Patsy in the hugely popular comedy series Absolutely Fabulous (1992-2012). Lumley started her career as a model and gained recognition for her role in The New Avengers (1976-1977).
As one of the UK's most beloved and talented actresses, she has appeared in hits like James and the Giant Peach (1996), Ella Enchanted (2004), and Paddington 2 (2017). She recently appeared in the TV comedy-drama Finding Alice (2021) and the film adaptation of The Picture of Dorian Gray (2021).
Miriam Margolyes as Despair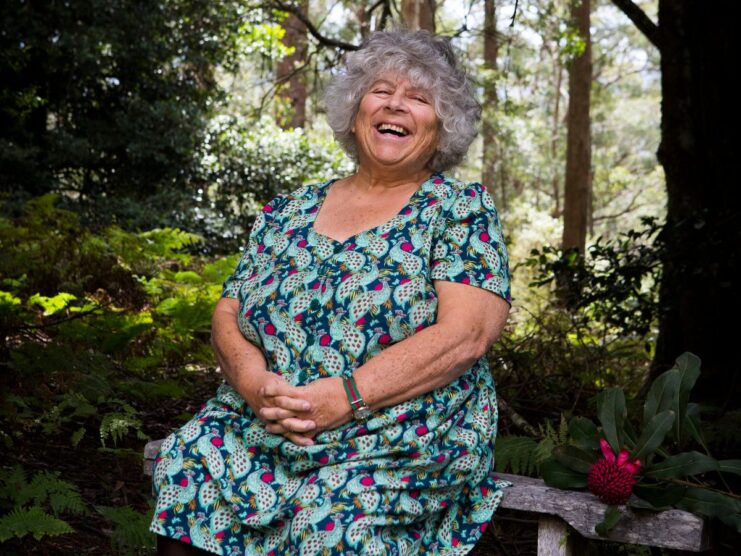 With over half a century of experience, versatile award-winning British actress Miriam Margolyes boasts 187 acting credits, including award-nominated performances in The Age of Innocence (1993) and Little Dorrit (1987). She has starred in popular films as I Love You To Death (1990), Babe (1995), and Harry Potter and the Chamber of Secrets (2002). Margolyes appeared as Aunt Prudence in the TV series Miss Fisher's Murder Mysteries (2012-2015) and portrayed Sister Mildred in an episode of Call the Midwife (2018). Her most recent role is Queen Victoria in The Windsors (2020).
Bebe Neuwirth as Bast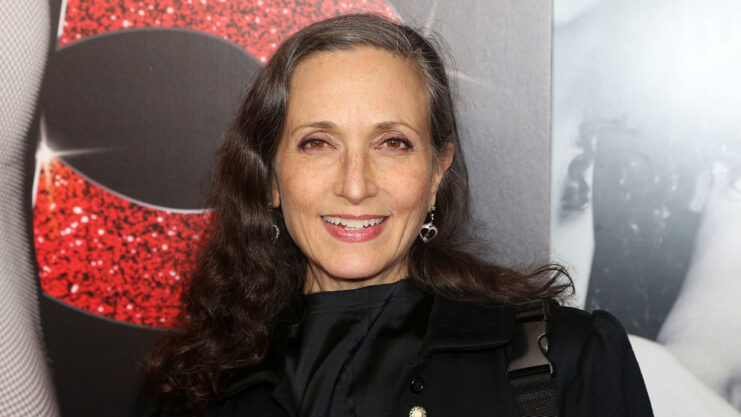 Bebe Neuwirth is best known for her Emmy Award-winning portrayal of Lilith Crane, the no-nonsense wife and ex-wife of Frasier Crane on Cheers (1982-1993) and Frasier (1993-2004). In addition to her sitcom fame, Neuwirth is an accomplished singer and dancer, with Tony Award-winning roles in the Broadway revivals of Sweet Charity (1986) and Chicago (1996).
She has had recurring roles on series such as The Good Wife (2012-2013), Madam Secretary (2014-2017), and Blue Bloods (2013-2014; 2017-2019). Neuwirth recently appeared in the hit HBO series The Flight Attendant (2020) and will lend her voice to the upcoming animated series Teenage Euthanasia.
Bill Nighy as Odin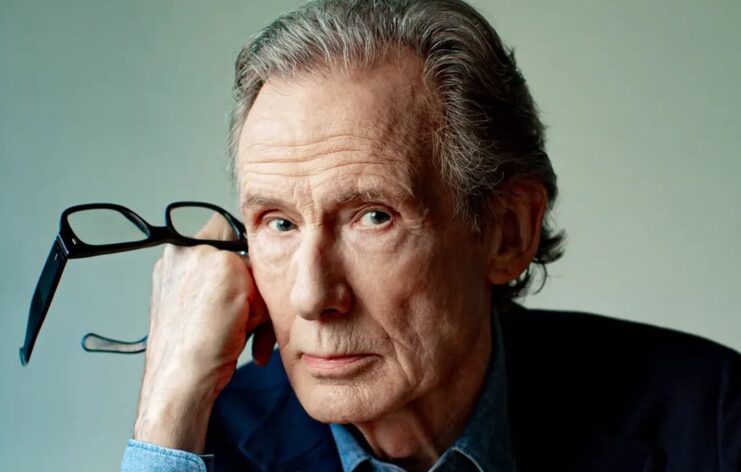 Esteemed character actor Bill Nighy has been acting for over four decades, accumulating 155 acting credits. Audiences may recognize his voice from roles as Davy Jones in Pirates of the Caribbean (2006), Billy Mack in Love, Actually (2003), Philip in Shaun of the Dead (2004), and Minister Rufus Scrimgeour in Harry Potter and the Deathly Hallows (2010). Nighy has also appeared in hits like The Hitchhiker's Guide to the Galaxy (2005), The Constant Gardener (2005), and Ordeal by Innocence (2018). Most recently, he featured in Castlevania (2020) and Buckley's Chance (2021).
Regé-Jean Page as Orpheus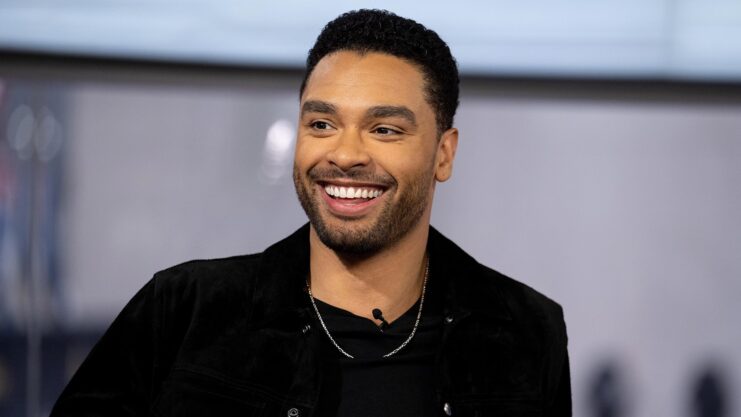 Regé-Jean Page, best known for his role as Simon Bassett in Netflix's Bridgerton (2020), skyrocketed to fame thanks to this performance. Although Page will not return for the next season, he will appear in the films The Gray Man (2022) and Dungeons & Dragons (2023). Fans can also enjoy his past roles, such as Solanio in The Merchant of Venice (2016) and Leonard Knox in the series For the People (2018-2019).
Kristen Schaal as Delirium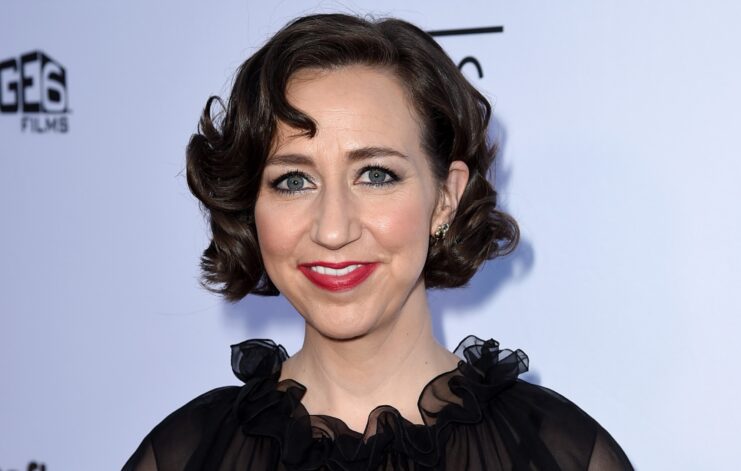 American actress Kristen Schaal's distinctive voice and pitch-perfect delivery are showcased in her portrayal of Louise Belcher on Bob's Burgers (2011-2021), as well as in the acclaimed animated series Gravity Falls (2012-2013) and BoJack Horseman (2014-2020), which earned her an Emmy nomination. Schaal is also a versatile character actor, appearing in over one hundred film and television roles, including parts in Flight of the Conchords (2007), 30 Rock (2012), The Last Man on Earth (2015), and, most recently, The Mysterious Benedict Society (2021).
Michael Sheen as Lucifer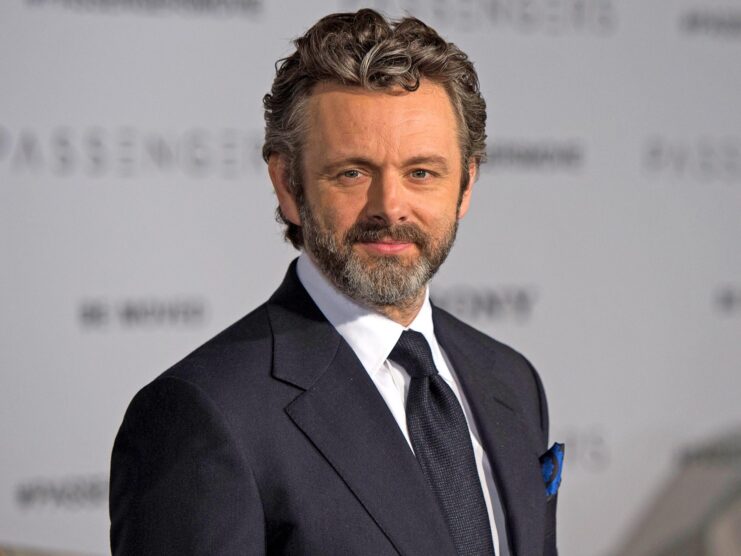 In The Sandman and The Sandman: Act II, accomplished Welsh actor Michael Sheen lends his voice to Lucifer, a role that suits him well. Sheen has played several supernatural characters throughout his career, including a werewolf in the Underworld film series (2003, 2006, 2009); a vampire in the Twilight Saga movies New Moon (2009), Eclipse (2010), and Breaking Dawn (2011, 2012); and the fussy angel Aziraphale in the series Good Omens (2019).
His other notable roles include 30 Rock (2010), Masters of Sex (2013), and The Good Fight (2019). He is also well known for playing David Frost in the Academy Award-nominated Frost/Nixon (2008) and voicing the White Rabbit in Tim Burton's Alice in Wonderland (2010). Currently, Sheen can be seen playing a serial killer in the series Prodigal Son (2019-2021).
Kevin Smith as Merv Pumpkinhead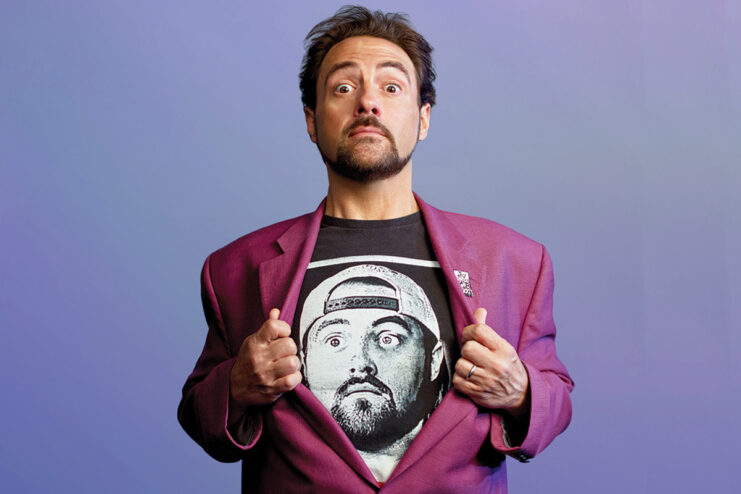 Actor, writer, and director Kevin Smith began his career by creating his low-budget film, Clerks (1994), which became a cult classic, and his role as the lovable Silent Bob became one of the most memorable characters of the 1990s. Smith reprised the role in multiple films and shows and has directed several films since his debut, including Mallrats (1995) and Chasing Amy (1996). He is currently working on filming Clerks III. A self-described nerd, Smith has lent his voice to various superhero and science fiction cartoons, movies, and video games.
David Tennant as Loki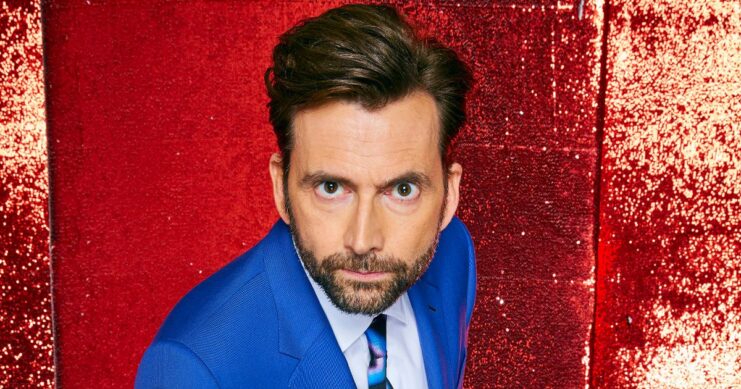 Scottish actor David Tennant, who played the Tenth Doctor in Doctor Who for three seasons (2006-2008) and nine specials, is the only Sandman cast member to have played the Doctor himself. With 149 other stage and screen acting credits, Tennant has recently starred in series like Broadchurch (2013-2017) alongside Olivia Colman and as a major villain in Jessica Jones (2015-2017). Tennant also starred opposite fellow Sandman voice actor Michael Sheen in Good Omens (2019) as Crowley.
Niamh Walsh as Nuala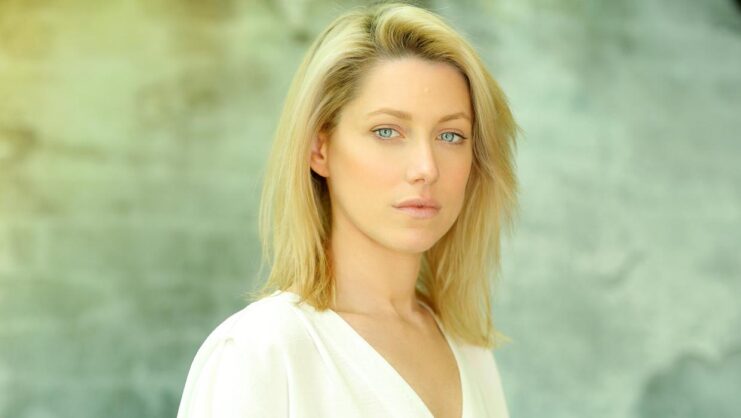 Young Irish-born actress Niamh Walsh may not have as many credits as some of the other Sandman cast members, but she has had roles in several great productions. Walsh's first leading role was in the series Jamestown (2017-2019), and she appeared with Sandman cast members Michael Sheen, Brian Cox, and David Tennant in Good Omens (2019). Recently, she starred in the six-part Netflix drama The English Game (2020) and the ongoing mystery-family drama series Smother (2021-).
Jeffrey Wright as Destiny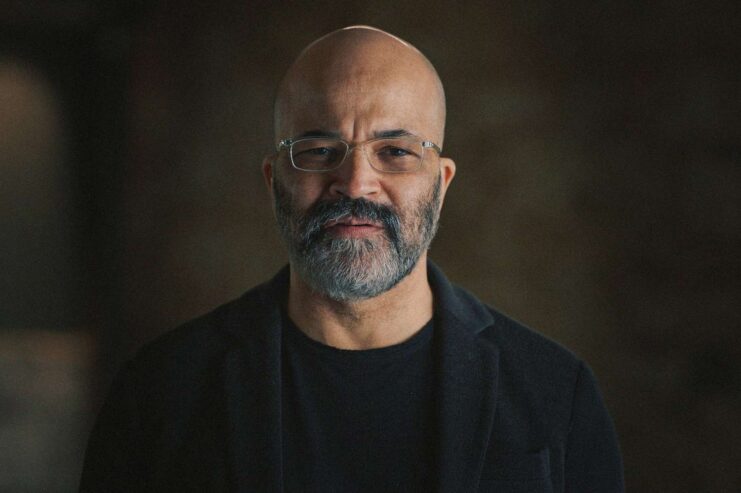 With numerous acting accolades to his name, Jeffrey Wright's breakout role in Hollywood came with his portrayal of young artist Jean Michel Basquiat in the film Basquiat (1996). Wright has had major roles in hit series such as Angels in America (2003), Boardwalk Empire (2010-2014), and Westworld (2016-), earning an Emmy nomination for the latter.
James Bond fans know him as fellow spy Felix Leiter in Casino Royale (2006), Quantum of Solace (2008), and No Time to Die (2021). Wright will soon appear as Commissioner Gordon in the upcoming film The Batman (2022) and in a yet-to-be-titled Wes Anderson film, also slated for release next year.
Neil Gaiman as The Narrator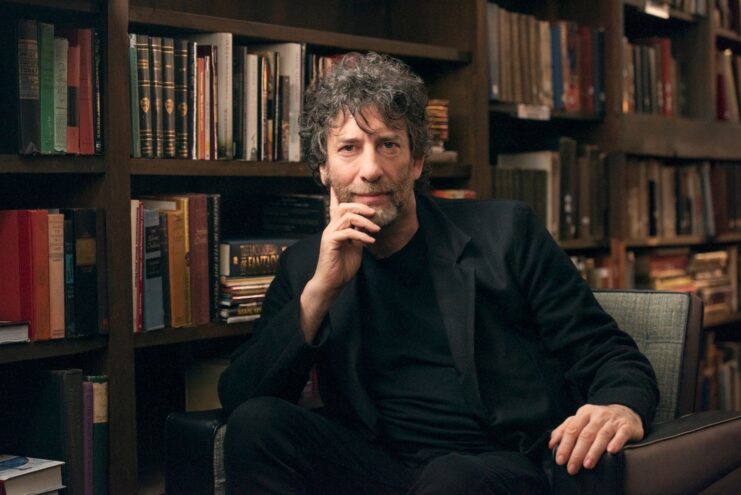 Lastly, we have the narrator of The Sandman and The Sandman: Act II, none other than the creator of the series, Neil Gaiman himself. Gaiman's works have found their way to the screen in various forms, with adaptations like Neverwhere (1997), Stardust (2007), Coraline (2009), American Gods (2017-2021), and Good Omens (2019). Fans can also look forward to television adaptations of The Sandman and Anansi Boys in the near future, and an adaptation of his best-selling YA novel, The Graveyard Book, has been announced.