Scarlett Johansson's solo Marvel film, Black Widow, featuring Florence Pugh, David Harbour, and Rachel Weisz, is out at last, marking the first MCU film release in over two years, as of early July.
In this movie, Johansson portrays the iconic Natasha Romanoff, a.k.a Black Widow, one final time. The film's timeline is set prior to Romanoff's demise in Avengers: Endgame.
While it was previously believed that Johansson would retire from her role post-release, some of her recent remarks have sparked speculation among fans about a potential return in the future.
In an interview with News.com.au, she expressed uncertainty about concluding her superhero journey, stating, "In some respects, I'm ready [to say goodbye], but in others, I'm not certain. It's tough to bid farewell to anything, but part of my job involves moving on at some point."
This is in stark contrast to earlier comments from director Cate Shortland, who suggested to RadioTimes.com that Johansson was "content" with her departure and that the Black Widow mantle might be passed on in Black Widow 2.
Regarding a sequel, Shortland remarked, "Yes, I envision it centering around a different character. I believe Scarlett is truly satisfied with her exit and doesn't wish to be the last one to leave. She chose to depart, and at present, I don't think she wishes to return."
These words are likely to intensify speculation about Florence Pugh's character, Yelena Belova, taking on the Black Widow role, despite fears among some fans about her survival.
Concern arose when fans noticed Natasha wearing Yelena's vest in Infinity War, fearing it could be a memorial to a deceased comrade. However, this is improbable given Pugh's confirmed role in the upcoming Disney Plus Hawkeye series this winter.
In an interview with ComicBook, Johansson acknowledged the significance of this detail, stating, "It's actually crucial. It may seem trivial, but it's unique and meaningful. That's a Kevin Feige specialty. He's fond of the backstory and the connections between characters."
Black Widow is now available in theaters and on Disney+ Premier Access for an extra fee. Disney has announced that the film will be freely available on the streaming platform from 6th October.
If you're interested in a movie marathon before viewing the film, you can find out how to watch the Marvel movies in sequence or gather the latest information on future Marvel movies as the studio embarks on its ambitious Phase Four.
When will Black Widow be available on Disney Plus?
The release date for Black Widow was finally set for Wednesday, 7th July 2021, after numerous postponements due to the COVID-19 pandemic.
Nonetheless, the Disney+ release date was unaffected. Black Widow became available for streaming on Friday, 9th July 2021 via Disney+ Premier Access, requiring an additional fee for existing subscribers.
The film could be purchased on the platform from 8 pm UK time, aligning with the usual release schedule for Marvel TV series episodes.
Disney confirmed that the comic book prequel would be available for free on the streaming service from 6th October 2021.
While Disney had previously released films such as Mulan and Soul on its Disney+ platform, it had stated that it had no plans to release Black Widow on the platform, as per Deadline.
In a discussion with Marie Claire, Scarlett Johansson shared her perspective on the movie's multiple delays, indicating that it was the best decision under the current unpredictable circumstances.
"We all want the film to be out, but above all, everyone wants the experience to feel safe, for people to have real confidence in sitting in an enclosed theater," she said.
Will Black Widow be available on HBO Max?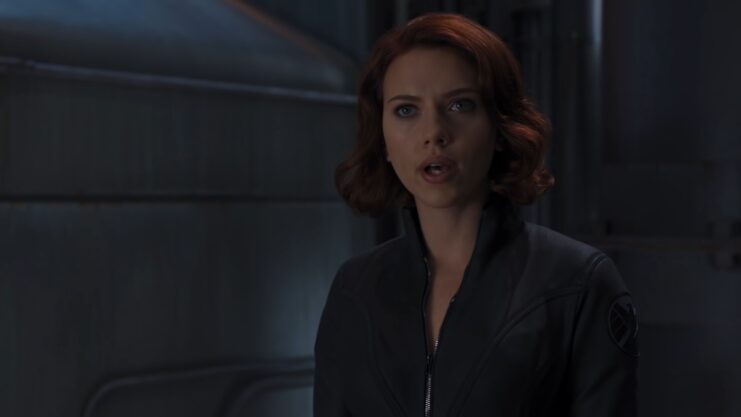 Black Widow will not be available for viewing on HBO Max in the United States. Warner Bros., the studio that owns HBO Max, only hosts its own films on the platform.
The only platforms where Black Widow is available are in theaters and on Disney Plus Premier Access.
Age rating
The British Board of Film Classification (BBFC) has given Black Widow a 12A age rating, which is consistent with most MCU films.
The film received this rating due to "moderate violence and injury detail" as well as the use of mild profanity.
Duration
The movie has a runtime of 2 hours and 14 minutes, which is average for an MCU film.
Black Widow's Cast
Scarlett Johansson reprises her role as Natasha Romanoff in the Black Widow movie, which explores her traumatic past in Russia before her time as a SHIELD agent and Avenger.
Discussing her decision to return for a Black Widow stand-alone film post-Endgame, Johansson told Total Film, "Our objective was to make [fans] feel fulfilled with this narrative. We hoped to provide some closure regarding this character's death. It seemed like what people wanted."
A remarkable ensemble has been gathered to portray Natasha's chosen family, featuring Florence Pugh (Little Women) as Yelena Belova, a younger spy who shares a sisterly bond with Natasha.
Amid a star-studded cast, Pugh stands out, with recent remarks from director Cate Shortland hinting that she could assume the Black Widow role in the future.
"[Kevin Feige] anticipated that the audience would want an origin story, so we took the opposite approach. We knew Florence Pugh would be fantastic, but we didn't realize just how fantastic. Scarlett is incredibly gracious, like, 'I'm passing the baton to her.' This will launch another female storyline."
Originally, Florence Pugh's Yelena was designed as a more antagonistic character – a concept Johanson said "felt outdated and untrue" – hence their relationship was adjusted to a more sisterly dynamic.
Describing their bond, Johansson told IGN, "It's a relationship rooted in shared experiences and understanding, and sisterhood. Of course, that entails many complicated feelings. Not all warm, fuzzy ones, but visceral, real, well-rounded ones. The relationship is very special, and I think it will resonate with many people."
David Harbour from Stranger Things will portray Alexei Shostakov, also known as Red Guardian, the Soviet Union's attempt to create a super soldier akin to Captain America.
In a conversation on Jimmy Kimmel Live, he joked about the similarities between this role and his character Hopper in Stranger Things: "They wanted me to play a guy who starts out in a Russian prison. So there's all these conspiracy theories that [Harbour's Stranger Things character] Hopper went to Russia, then put on a super suit, and now is the Red Guardian in the Black Widow movie."
To differentiate between the two characters, who both end up in Russia, a decision was made to make Hopper bald for the fourth season of Stranger Things.
Rachel Weisz (The Favourite), an Academy Award winner, will play Melina Vostokoff, a fellow spy and a Black Widow training program graduate. In the comics, she becomes an enemy of Black Widow.
The supporting cast also includes O-T Fagbenle (The Handmaid's Tale) as SHIELD agent Rick Mason and Ray Winstone (The Departed) as Dreykov, one of the heads of the Black Widow training program.
In the 2012 film The Avengers, Dreykov was mentioned when Loki tried to manipulate Black Widow by mentioning her darkpast, including an incident involving "Dreykov's daughter".
William Hurt reprises his role as General Ross, a character he has previously played in The Incredible Hulk, Captain America: Civil War, and Avengers: Infinity War.
Bodybuilder Olivier Richters, also known as The Dutch Giant due to his towering 7ft 2in stature, has been added to the cast in a role that is yet to be revealed.
Interestingly, the identity of the actor playing the movie's antagonist, Taskmaster, has not been disclosed, suggesting that it could be a surprising plot twist.
What is Black Widow about?
The specific details of Black Widow's plot have been largely kept secret, in line with Marvel's usual practice. However, it's known that the film focuses on Natasha Romanoff returning to her homeland, Russia, confronting her dark past and the place where she was molded into a lethal weapon.
Despite theories that the new characters might be a setup for the Dark Avengers, Johansson described Black Widow as a "family drama" in a GamesRadar interview. The film centers around Natasha reuniting with significant figures from her past.
"Part of Kevin Feige's genius is that he always considers what fans expect from these films, and then he provides them something they could never have imagined," she explained.
"The idea of Natasha Romanoff in a family drama is the least expected thing. I had to grapple with what that was going to be because it's a significant tonal shift."
Florence Pugh echoed the family drama sentiment, telling IGN that "it's about our family and where we came from and how we are broken and how we fix it."
She continued, "They're this big, crazy, loud Russian family. They have a lot of love for each other."
However, the film will also fit into the ongoing narrative of the MCU. Johansson confirmed to Jimmy Fallon that the lingering question about Black Widow and Budapest will finally be addressed in this film.
In the film, Natasha sports a new white version of her traditional suit, first seen in the movie's brief Super Bowl TV spot, as she strikes a familiar pose from Iron Man 2.
Natasha Romanoff's primary antagonist in her debut solo movie is the formidable martial arts expert and relentless mercenary, Taskmaster.
Taskmaster, whose real name is Tony Masters, first appeared in 1980 attempting to take down the Avengers. He has since become a regular foe for Deadpool and Captain America, among others.
Taskmaster possesses so-called photographic reflexes, allowing him to perfectly replicate anything he sees once. This skill has enabled him to acquire a broad range of abilities and combat styles.
The recent Black Widow trailers have teased this, showing Taskmaster wielding a shield much like Captain America and exhibiting archery skills on par with Hawkeye.
In the comics, Taskmaster sports a fearsome skull mask. However, for his live-action debut, this has been adapted into headgear resembling a protective motorcycle helmet.
In November 2020, new images of the character were released as part of Black Widow: The Official Movie Special Book, including concept art and several stills.
One picture shows Taskmaster in full armor, carrying a sword and shield, while another sees the villain in a face-off against Black Widow.
The final trailer, released in March 2021, revealed that the two share a history, with Taskmaster overseeing the Red Room.
However, the identity of the person inside the armor has been kept under wraps, and it appears that fans will have to watch the movie to discover Taskmaster's true identity.
Is This A Prequal?
For those who are current with the Marvel Cinematic Universe (MCU), they'll know that Black Widow gave her life in the fight against Thanos in the recent Avengers ensemble film.
Given this, it's no surprise that her inaugural standalone film is a prequel, but it doesn't delve into her early life. Instead, the movie finds its spot in the MCU timeline between Captain America: Civil War and Avengers: Infinity War, shortly after Romanoff breaks away from Tony Stark's government-approved Avengers team to become a fugitive.
Scarlett Johansson characterized this as a compelling starting point, as Natasha is "utterly shattered" after the events of Civil War and the dissolution of her Avengers family.
In a discussion with IGN, she said, "She's always been part of something bigger, whether it was the Red Room, S.H.I.E.L.D., or the Avengers, she's had a kind of family. But after Civil War, it all vanishes. For the first time, she's genuinely alone. She could vanish into thin air, and that would likely be the end. She doesn't need to go back to anything, which is a very frightening situation to be in."
Stark himself is rumored to have a brief cameo, possibly via an unused scene from Civil War rather than new footage.
Sebastian Stan had expressed interest in appearing in the movie as his character, the Winter Soldier, trained Black Widow in the comics, but this seems improbable as Bucky was undergoing treatment for brainwashing in Wakanda during this film's events.
Even though it's a prequel, Black Widow will have significant implications for the MCU's future, particularly with the introduction of Florence Pugh's Yelena Belova.
Fans have long speculated that she could take over Black Widow's role in The Avengers, and Marvel fueled these rumors when they announced Pugh would also co-star in Jeremy Renner's Hawkeye series on Disney Plus.
Given that Clint Barton and Natasha Romanoff were best friends until the very end, it would make sense for her sister-like figure to seek him out for answers about her ultimate fate.
With Belova virtually confirmed as a new recurring character in the MCU, opportunities are also present for Melina Vostokoff (Weisz), Red Guardian (Harbour), and Taskmaster to reappear – provided they survive the Black Widow film.
Will Black Widow return for future MCU films?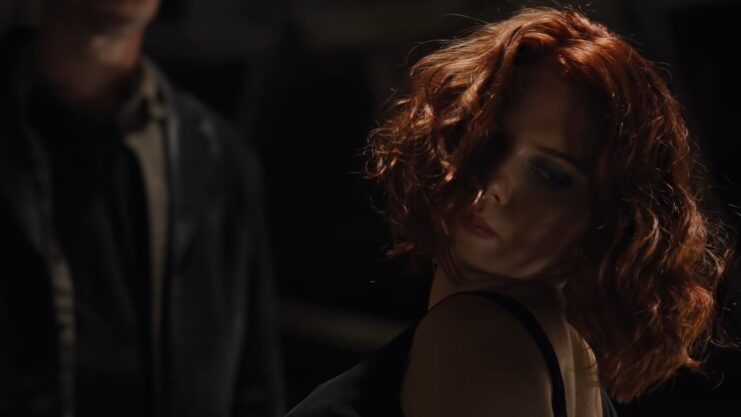 Given her end in Endgame and the fact that this prequel should cover all the backstory we've been curious about, we don't anticipate Scarlett Johansson reprising her role.
The film's director also expressed her belief that this could very well be the character's final appearance, further suggesting another longstanding MCU actor's departure. However, Johansson has hinted at a willingness to collaborate with Marvel again in the future in some capacity.
Who is the director?
Black Widow is directed by Australian filmmaker Cate Shortland, known for indie films such as Berlin Syndrome with Teresa Palmer (A Discovery of Witches).
Marvel was reportedly "extremely meticulous" in their director search, meeting with over 65 candidates before settling on Shortland.
Eric Pearson, who previously co-wrote Thor: Ragnarok, another MCU entry, penned the screenplay.