After a prolonged period of anticipation, the concluding segment of 'Batwoman' Season 3 is set to make its UK debut on E4 Extra later this month.
'Batwoman' chronicles the journey of Ryan Wilder (Javicia Leslie), who trades her parole for the Batsuit and her van for the Batcave to uphold the legacy of Batwoman and safeguard Gotham's marginalized communities. Her quest advances as she and the Bat Team concentrate on locating Batman's dispersed trophies, an assortment of items confiscated from Gotham's notorious villains before they fall into malicious hands.
Resuming with episode eight, "Trust Destiny", the team is on the trail of the origin of Poison Mary's power – and potential downfall – Renee is compelled to re-experience her tragic past. Concurrently, Marquis becomes increasingly unstable and hosts a malevolently extravagant party at Wayne Tower – with everyone on the guest list.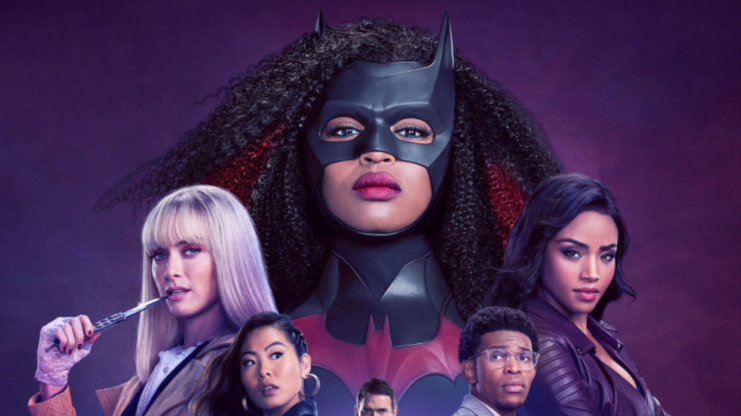 As many of you are likely aware, the series was discontinued after three seasons on The CW as the network restructured itself for a sale to new proprietors, Nexstar Media Group. In the UK, 'Batwoman' had been screened on E4, with the initial half of season three airing at the tail end of 2021. Nevertheless, it didn't resume and was left in a state of uncertainty while E4 showcased such shows as 'Bride Wars', 'Send Nudes: Body SOS', and 'Celeb Cooking School'…
Then, in late June, Channel 4 launched a fresh channel, "E4 Extra", and announced that 'Batwoman' would be broadcast there. The problem was, they opted to rerun the entirety of 'Batwoman' from the outset during weekdays, which meant a two-and-a-half season wait to reach the outstanding episodes.
'Batwoman' featured Javicia Leslie, Rachel Skarsten, Meagan Tandy, Nicole Kang, Camrus Johnson, Victoria Cartagena, Robin Givens, and Nick Creegan. The series, which is based on characters from DC, is produced by Berlanti Productions in association with Warner Bros. Television with executive producers Greg Berlanti, Caroline Dries, Geoff Johns, Chad Fiveash, James Patrick Stoteraux, and Sarah Schechter.
Finally, 'Batwoman' Season 3, part 2 is set to premiere on Friday, 23rd September 2022 at 10 pm on E4 Extra in the UK.