The title for the fifth installment of the Indiana Jones series has finally been revealed along with the latest trailer. Initially announced in 2016, the film experienced a lengthy journey from conception to the big screen. Indiana Jones 5 ultimately took shape when James Mangold assumed the role of director, succeeding franchise stalwart Steven Spielberg. Harrison Ford will reprise his iconic role as Indiana Jones, with the film set to premiere on June 30, 2023. However, until now, Lucasfilm has kept the official title for Indiana Jones 5 a closely guarded secret.
At Brazil's Comic Con Experience, Lucasfilm unveiled the first trailer for the upcoming Indiana Jones film and disclosed the official title: Indiana Jones and the Dial of Destiny. The title was announced nearly seven months prior to the film's scheduled release, which will be Ford's final portrayal of Indiana Jones.
What Does Dial Of Destiny Mean?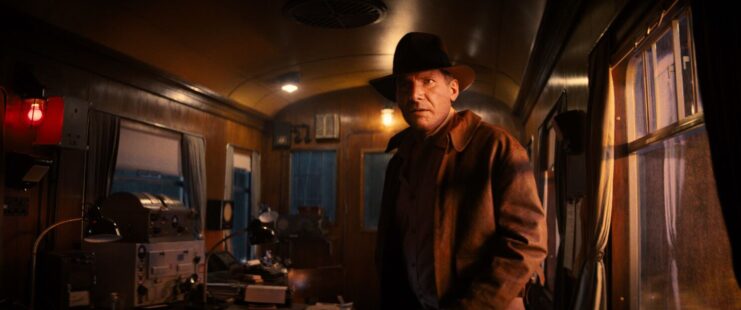 Disney's delayed disclosure of the full title of Indiana Jones and the Dial of Destiny is reminiscent of the prolonged wait for the title reveal of Indiana Jones and the Kingdom of the Crystal Skull. Both films were shrouded in secrecy and marked highly anticipated returns for Harrison Ford as Indiana Jones. Disney's promotional strategy for Indiana Jones and the Dial of Destiny is akin to the trailers for Avengers: Endgame and Star Wars: The Rise of Skywalker, which also utilized their teaser trailers to officially announce their titles.
The exact nature or function of the Dial of Destiny is still unclear, though it briefly appears in the trailer. Unlike previous artifacts such as the Ark of the Covenant or the Holy Grail, the Dial of Destiny doesn't have a specific origin in ancient mythology and is likely a unique creation for the film. This will be the third instance of an Indiana Jones film featuring its central McGuffin in the title, following Raiders of the Lost Ark and Indiana Jones and the Kingdom of the Crystal Skull.
While the Dial of Destiny remains a mystery, the limited plot elements and story details available for Indiana Jones and the Dial of Destiny suggest its significance. The movie is set in 1969 during the Space Race, with an old Nazi enemy of Jones now involved in the NASA project. A dial typically signifies a clock, so the artifact's power might allow for the resetting of time and altering the future. This could potentially provide a fitting farewell to Harrison Ford's portrayal of Indiana Jones while paving the way for a new character to continue the franchise in an altered timeline.