Coming soon, the first special edition from Battlestar Galactica: the Official Ships Collection.
No, not a ship. It's a stunning modern-era Cylon Centurion!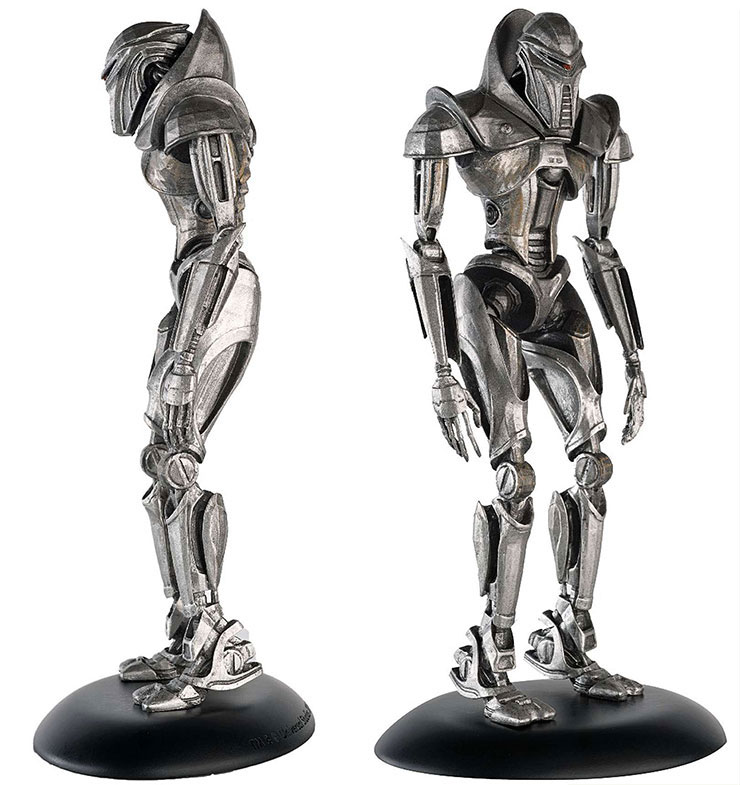 The Cylon Centurions underwent a redesigning for the new show alongside other concepts such as Cylon Raiders, Basestars and Galactica itself. Based on the original model, the new Cylon Centurions are taller and more sleek with a V-shaped photo-receptor with a red scanning light.
Long arms and legs improved the overall agility and speed of a new model. Unlike the Centurions of the original series, the new robot soldiers were entirely computer-generated and boasted a striking brushed metal look.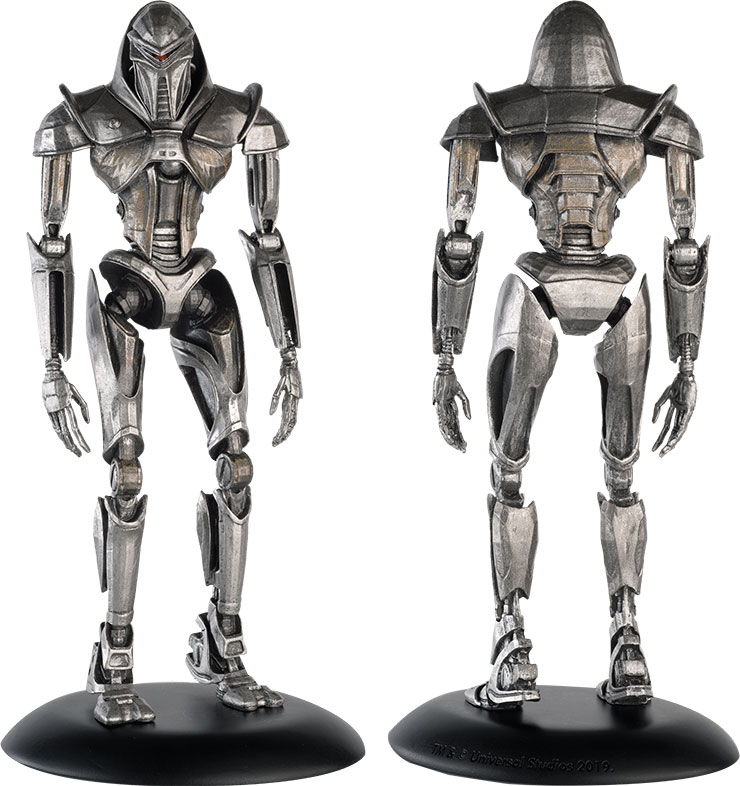 This Battlestar Galactica Cylon Centurion Figurine is brought to life high-quality polyresin materials. It captures a sleek design of the centurion in a 1:16 scale.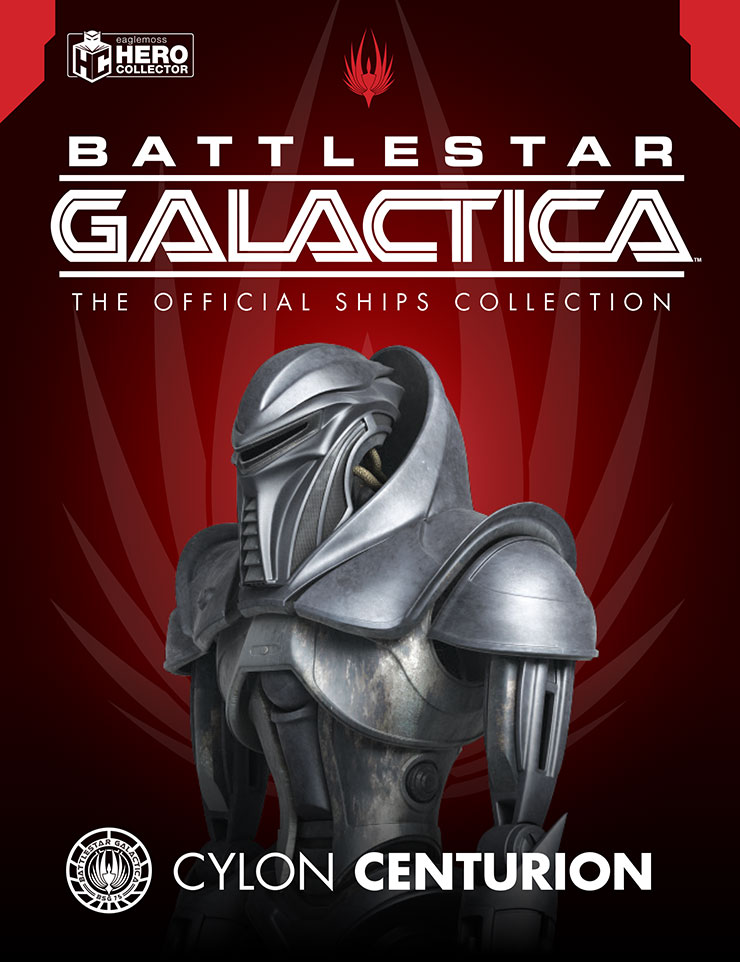 The figurine comes complete with a 16-page collector's magazine providing an in-depth profile of these classic cycloptic killer robots, exclusive behind-the-scenes articles, original design sketches, and an interview with the concept designer Eric Chu.