Coming soon from Hero Collector, a new set of Sonic the Hedgehog Figurines celebrating his classic SEGA era.
The collection includes beloved characters such as Sonic, Tails, Knuckles and their arch-enemy Dr. Eggman. Scroll down to take a look at the first four models.
Each figurine is hand-painted and cast in polyresin at 1:16 scale (approximately 10-12cm tall), with 8-bit versions of the characters coming soon too. The figurines all come with a companion magazine – highlighting the background of the character's design, a zone from the original games, classic cover art, and a history of SEGA.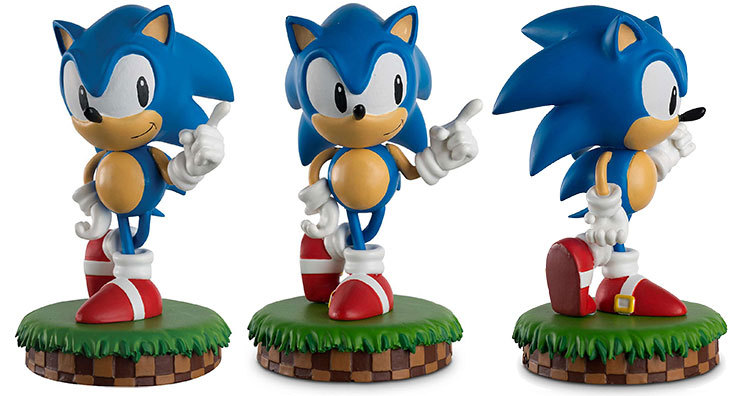 Part 1 features Sonic the Hedgehog, the fastest hedgehog alive! From his blue quills to his red-and-white sneakers, Sonic is one of the best-known heroes in video game history. The figurine stands atop a chunk of the Emerald Hill Zone, playfully wagging a finger in a pose from the original Sonic The Hedgehog cover art!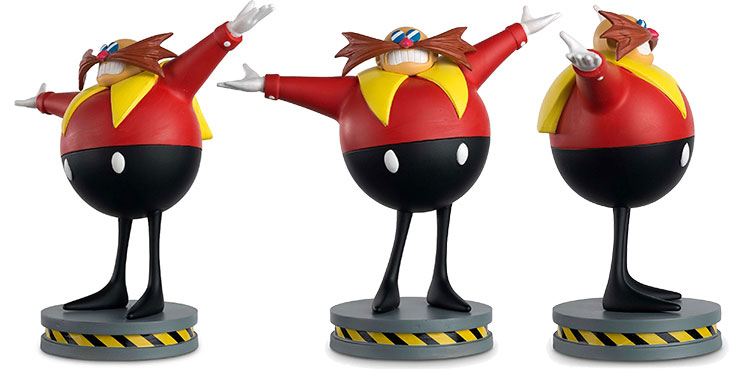 Part 2 features Dr. Eggman, Sonic's brilliant nemesis! This rotund roboticist was dubbed "Doctor Robotnik" in the West and plagued players in every zone of Sonic The Hedgehog. The figurine stands atop an industrial crusher with his arms spread wide, just as Eggman does when he claims all the Chaos Emeralds!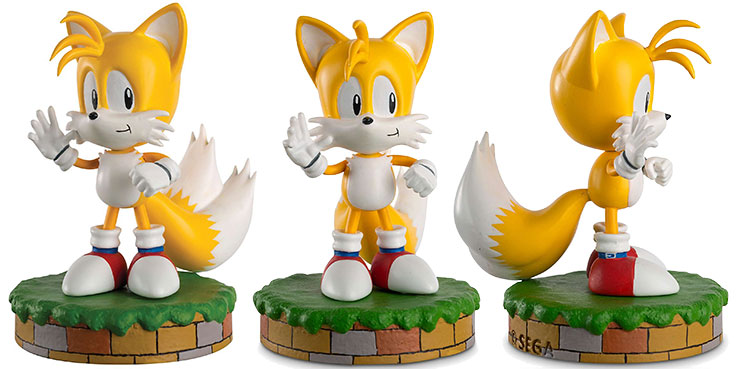 Part 3 features Tails. Miles "Tails" Prower is a sweet fox with 2 tails that he can spin to take him to the air and glide over long distances. He is the second playable character in the Sonic the Hedgehog saga and acts as a sidekick to Sonic.
Miles has great mechanical skills as well that he can use to build, modify and pilot his own planes. Coming into the spotlight in the second entry of the main Sonic the Hedgehog series, this fearless fox becomes one of the most popular characters in the series. Tails stand on a base inspired by an Aquatic Ruin Zone from the Sonic the Hedgehog 2 game.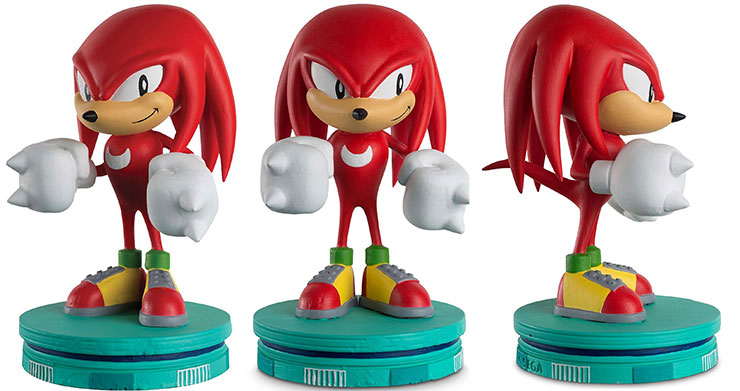 Part 4 features Knuckles. Knuckles the Echidna was a fan favorite after his joint adventure with Sonic in Sonic & Knuckles (1994) game, where he finally became a playable character. He gets his name from the spikes on the back of each hand and guards Master Emerald in the original game.
He might be rash at times but he's ready for anything! Knuckles stands on a Sonic base inspired by the Hidden Palace Zone level.