Coming soon from the team behind Star Trek: The Official Starships Collection, a new series of ships based on the animated series Star Trek: Lower Decks.
Launching in January, and now available on pre-order here, take a look at the first XL-size starship in the series, the USS Cerritos NCC-75567, a hand-painted model nearly 10 inches (25cm) in length.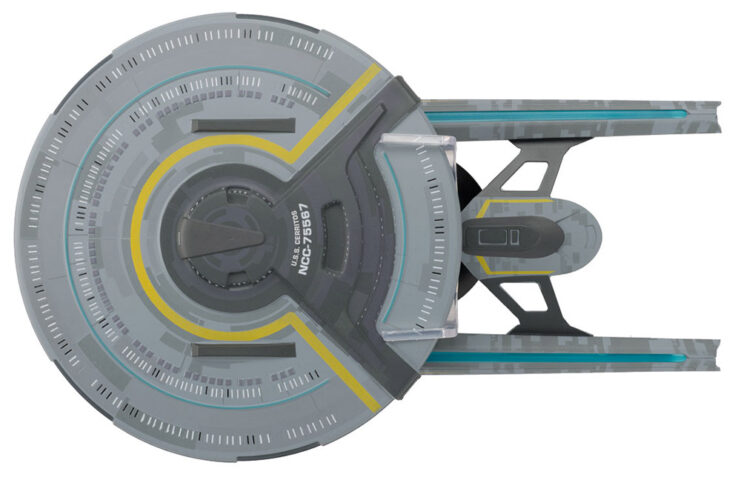 The USS Cerritos specialized in second-contact missions, as indicated by its yellow markings. Its crew was charged with boldly going where others had gone before – following up on all the exciting first-contact missions performed by other, more important ships.
Battered by meteors, black holes, giant ice formations, space pirates and parasitic grubs, the Cerritos was helmed by Captain Carol Freeman. An upstanding officer and an old friend of William Riker, Freeman took her duties as seriously as possible – often more than was healthy – in sharp contrast to her daughter, Ensign Beckett Mariner.
The Cerritos was named for the city of Cerritos, in California – a reference to its ship class. Its shuttlebay also carried a complement of Type 6A shuttlecraft, similarly named after Californian national parks – such as Yosemite, Redwood, and Death Valley.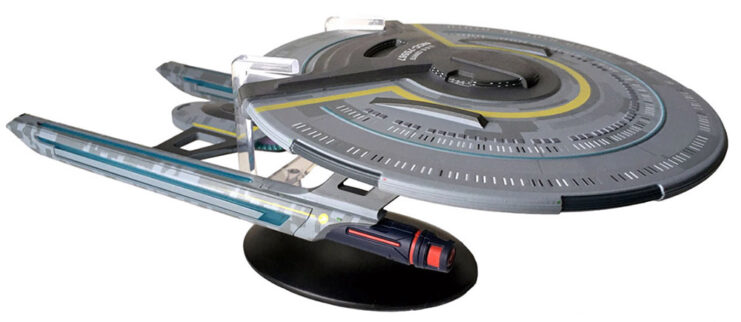 Also promised in the collection is Captain Riker's Luna-class USS Titan. More news on this and other releases soon.