Back at the Batcave, Robert Pattinson's Dark Knight is set to make a comeback in a sequel to the March 2022 movie The Batman.
In late April 2022, Warner Bros. announced the follow-up film at CinemaCon, just under two months after The Batman premiered in cinemas.
"Thank you all for your incredible support for The Batman," Reeves expressed to the audience at CinemaCon in Las Vegas during the announcement. "We wouldn't be here without the belief and excitement of all your teams worldwide. I can't wait to dive back into this universe for the next installment."
After taking an extended hiatus from franchises following the conclusion of the five-movie Twilight Saga in 2012, Pattinson admitted that he was actually eager to reprise his role as the DC Comics hero and demonstrate his development.
"It was such a blast doing it. I'm up for doing this as many times as people want to watch it, honestly," he shared with Fandango in February 2022 before the initial film's debut. "I've discussed the idea of doing a trilogy with Matt. I know it would be amazing. I truly enjoyed the experience, and it's such an entertaining character to portray. Yes, that would be fantastic."
In the same conversation, Zoë Kravitz, who portrays Catwoman/Selina Kyle, mentioned her desire to witness Pattinson's young Bruce Wayne transform from a goth recluse to a billionaire playboy. "I think since Bruce is such an introvert in this film, watching Bruce evolve into someone who understands he must perform and socialize on a yacht with [Gotham's elite] — that's an exciting journey to embark on," she expressed.
Before the sequel was even confirmed, conjecture about the plot had already started. Pattinson admitted to having a personal favorite when it comes to adapting comic book storylines.
"I was definitely considering that Court of Owls might be featured in the sequel," Pattinson shared with Vanity Fair in March 2022. "It certainly feels like — well, I mean, I'm just speculating, I keep mentioning it."
The Court of Owls is a secret society established by Gotham's wealthiest and most influential families, who manipulate the city for their own advantage. Given that the first film delved into Gotham's political landscape and the power held by affluent individuals who shaped the city, it's not surprising that Pattinson envisions those themes being further examined.
Find out everything we know so far about Pattinson's The Batman sequel below:
Is There a Release Date for 'The Batman' Sequel?
Batman Part II is set to arrive in theaters on October 3, 2025.
Who Is Starring in 'The Batman 2'?
When the sequel was announced in April 2022, Pattinson was the only confirmed cast member. However, the film leaves room for other stars to reprise their roles, such as Kravitz as Selina Kyle/Catwoman, Jeffrey Wright as Jim Gordon, and Andy Serkis as Alfred Pennyworth. Colin Farrell may also return as The Penguin/Oswald Cobblepot, but that will likely depend on the outcome of his character in the HBO Max spinoff series.
Who Is Directing and Writing 'The Batman 2'?
Matt Reeves is set to return as director for the second film. The War for the Planet of the Apes filmmaker co-wrote the 2022 movie's script with Peter Craig and is anticipated to contribute to the sequel's writing as well.
Which Villains Will Appear?
While Pattinson hopes for a Court of Owls appearance, Reeves mentioned that he could envision Mr. Freeze in a sequel.
"In my opinion, I just feel drawn to finding the grounded version of everything. So, to me, it would be a challenge in an interesting way to try and figure out how that could happen, even the idea of something like Mr. Freeze, that's such a great story, right?" he explained to Collider in February. "I think there's actually a grounded version of that story, which could be really powerful and could be really great."
Will the Joker Appear?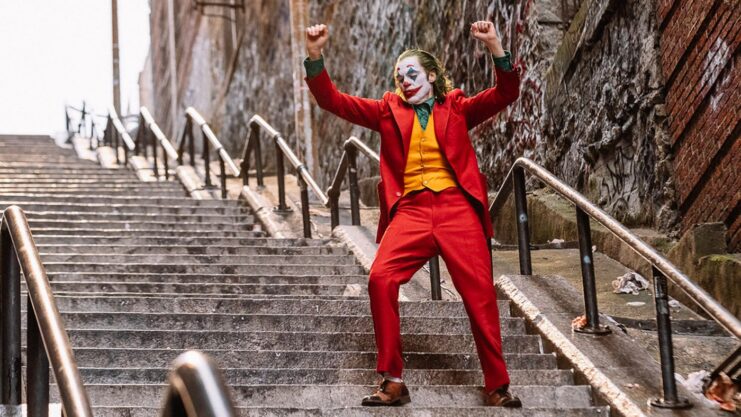 The Joker (Barry Keoghan) made a brief appearance at the very end of The Batman, without a clear shot of his face. It seemed like the Dark Knight had already imprisoned him, but Arkham Asylum is notorious for ingenious escapees.
Does 'The Batman' Sequel Have a Title?
Reeves has chosen a straightforward title for Pattinson's next adventure. In January 2023, Gunn and Safran confirmed that the sequel is called The Batman Part II.
FAQs
Who will star in 'The Batman 2'?
While Robert Pattinson is the only confirmed cast member, it is likely that Zoë Kravitz, Jeffrey Wright, and Andy Serkis may reprise their roles as Selina Kyle/Catwoman, Jim Gordon, and Alfred Pennyworth, respectively. Colin Farrell's return as The Penguin/Oswald Cobblepot depends on the outcome of his character in the HBO Max spinoff series.
Who is directing and writing 'The Batman 2'?
Matt Reeves will return as the director for the sequel, and he is expected to contribute to the writing alongside Peter Craig.
Which villains are expected to appear in the sequel?
While Pattinson hopes for a Court of Owls appearance, Reeves has mentioned envisioning Mr. Freeze in the sequel. The final list of villains has not been confirmed yet.
Conclusion
The Batman sequel, titled The Batman Part II, is slated for release on October 3, 2025. While Robert Pattinson is confirmed to return as the caped crusader, other potential returning cast members include Zoë Kravitz, Jeffrey Wright, and Andy Serkis. Matt Reeves will direct and co-write the sequel.
While no specific villains have been confirmed, speculation includes appearances by the Court of Owls and Mr. Freeze, and the possibility of the Joker's return. Fans eagerly await further details as the sequel's production progresses.