Doom Patrol Season 3 has a UK airdate. The surreal DC superhero show will return to Starzplay UK on Sunday, November 14.
Joining the cast this season is Michelle Gomez (Doctor Who) as Madame Rouge, with Sebastian Croft and Ty Tennant (War of the Worlds) as Edwin Paine and Charles Rowland, the Dead Boy Detectives, plus Micah Joe Parker, Wynn Everett, Miles Mussenden, Anita Kalathara and Gina Hiraizumi in recurring roles. New characters to watch out for include the Candlemaker, the Brain, the Sisterhood of Dada, the Fog, Frenzy, Sleepwalk, the Quiz and super-intelligent gorilla Monseiur Mallah.
Season three opens on the culmination of Dorothy's (Abi Monterey) confrontation with the Candlemaker which leads to a devastating loss. The Doom Patrol is at a difficult crossroads and each member struggles to face who they are and who they want to be. And things get a whole lot more complicated when Madame Rouge (Michelle Gomez) arrives in a time machine with a very specific mission if only she could remember it.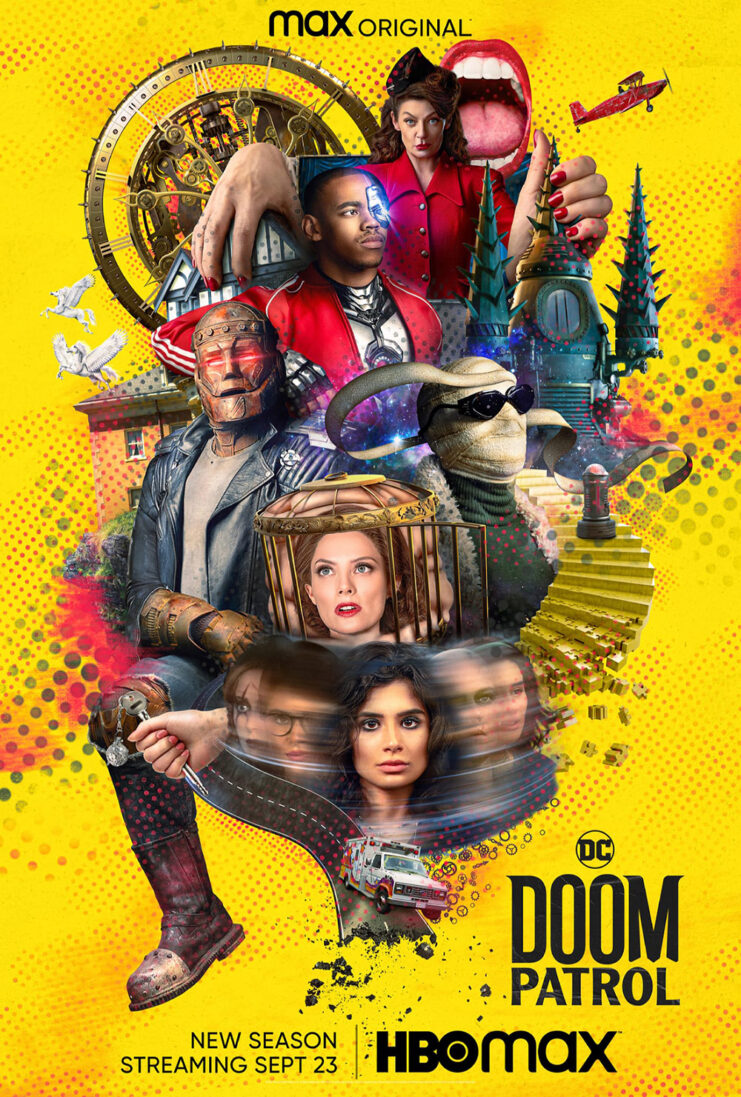 Doom Patrol stars Matt Bomer as Negative Man, Joivan Wade as Cyborg, Brendan Fraser as Robotman, April Bowlby as Elasti-Girl, Diane Guerrero as Crazy Jane, Abigail Shapiro as Dorothy and Timothy Dalton as The Chief.
Season 3 of Doom Patrol premieres on Starzplay UK on Sunday November 14.