The Australian e600 Visitor Visa (subclass 600) is designed for people who are NOT on the ETA Eligible Country list, or people who wish to take a trip to Australia for longer than 3 months.
The Visitor Visa (subclass 600) allows you to stay in Australia for:
a stay of up to 12 months, or a shorter period, depending on the purpose of the visit and your personal circumstances;
as a single or multiple entries to Australia.
The Visitor Visa (subclass 600) differs from the ETA in that it is not instantly processed, but it is available to a wider selection of countries and for up to 12 months, as opposed to the strict 3 month limitation that the ETA imposes.
The Visitor Visa usually takes approximately 20 days to be processed from the date that it is applied for. However, additional documentation may be required to complete your application which could significantly delay the process. In certain circumstances it may be more appropriate for Visa Bureau to process an eVisitor visa (subclass 651) on your behalf; however, this does not nullify the costs incurred for the Visitor Visa (subclass 600).
Please note: if you are planning a trip to Australia for 3 months or less and your passport is from one of the listed ETA Eligible Countries you should apply for either a ETA Tourist Visa or ETA Business Visa, depending on the purpose of your visit.
Visa Bureau strongly advise that you not make travel arrangements until you receive confirmation that your visa is approved.
Eligible Countries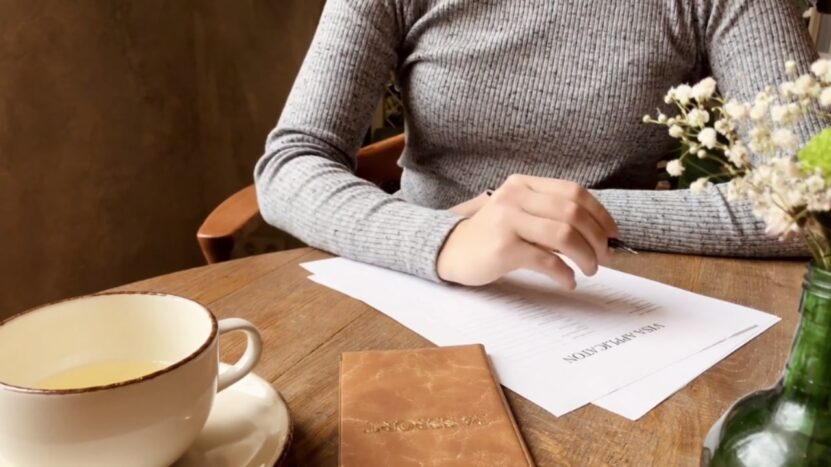 While the list of eligible countries is more expansive than that of the ETA, you are still required to have a current and valid passport in order to qualify for one. To see whether you are eligible, please check the list of Visitor Visa (subclass 600) eligible countries.
Note: If your country of citizenship is not on the list of e600 Visitor Visa Eligible Countries, then you may still be able to apply for a Paper-Based 600 Visitor Visa. However, you will need to be resident in the UK to apply with the Australian Visa Bureau.
Visa Conditions
Visitors to Australia must be willing and able to abide by the visa validity and conditions while in Australia. If you do not abide by these conditions, your visa may be cancelled or you may be subject to other penalties.
Visitor Visa (subclass 600) holders must conduct themselves according to the following rules:
You must not work while in Australia;

Note: Voluntary work may be permitted.

You must not study for more than three months while in Australia;

Note: if you intend to study for longer than four weeks, you may be required to pass a health examination before starting your course. Some countries are exempt from this examination.

Your visa may be granted with a 'No further stay' condition. If this is the case, you will not be granted any other visa (except for a Protection visa) while you remain in Australia. This condition may be waived in exceptional circumstances; AND
The holder must depart within the validity of the Visitor Visa.
For those who wish to work in Australia during their long stay, it's important to research the requirements and restrictions of the Australian working holiday visa program – you can find more information in our article about working in Australia.
Watch this video for additional tips on what should you say on your visa interview:
Medical Requirements
In addition to the above visa conditions, if you seek to stay in Australia for more than 6 months, you may also be asked to undergo a chest x-ray and/or medical examination. Your application for a Tourist visa may therefore take longer to process than the usual timeframe of approximately 20 days.
Should you be from a country that the Australian government considers as having a level of risk, there is also the possibility that you will be asked to undergo a chest x-ray and/or medical examination regardless of the length of time you are intending to stay in Australia for.
Additionally, Visitor Visa (subclass 600) applicants who are over the age of 75 are required by law to meet the visa's medical requirements.  These requirements include:
 providing evidence with your application that you have health insurance to cover your stay in Australia.

undergoing a health examination by a certified doctor to prove your fitness for travel to Australia.
Failure to meet these requirements will result in you being illegible for travel to Australia via this visa class.
Proof of Funds
When applying for a Visitor Visa (subclass 600) with a validity of the maximum 12 months, you must have access to sufficient funds to cover your expenses while in Australia.  As you will not be eligible for Australian employment, you may be required to display the necessary proof of funds.  Examples of this include a personal bank statements, pay slips, audited accounts or taxation records.
Need help deciding which visa you need?
Still confused about which travel visa you require for your trip to Australia? Use our fast, easy online travel visa advisor to find out exactly which visas you are eligible for when travelling to Australia.
If you're considering a more permanent move to Australia, you may want to explore the Australian skilled migration program, which we discuss in detail in our article on emigrating to Australia.