Collaboration fuels success, and an imaginative team moniker can make that success more thrilling and enjoyable. Be it a professional or social group, selecting an exceptional name can elevate team spirit and promote cohesion.
Nonetheless, devising a team name can prove to be a daunting endeavor. Thus, here are a few guidelines on how to generate one that is both innovative and unforgettable.
100 unique squad name ideas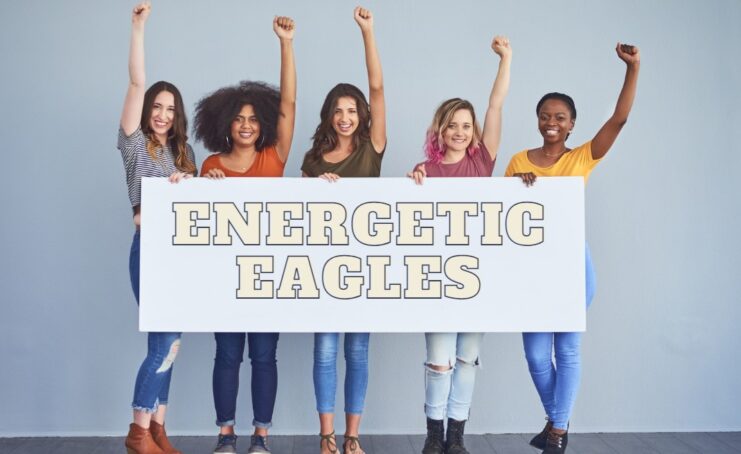 Brainy Buccaneers
Powerhouse Pioneers
Creative Conquerors
Dynamic Dreamers
Elite Enigmas
Fearless Falcons
Galaxy Guardians
High-Voltage Heroes
Idea Incubators
Jovial Jaguars
Kinetic Kestrels
Luminary Legends
Mindful Mavericks
Noble Navigators
Optimal Outliers
Pinnacle Prowlers
Quantum Quetzals
Resilient Rebels
Stellar Spartans
Trailblazing Titans
Unstoppable Unicorns
Visionary Vipers
Witty Wolverines
Xceptional Xplorers
Zealous Zeniths
Astute Astronauts
Bold Brainstormers
Cosmic Crusaders
Dauntless Dazzlers
Energetic Eagles
Forceful Futurists
Genius Gladiators
Herculean Hivemind
Ingenious Inventors
Jolly Juggernauts
Kinetic Knights
Limitless Luminaries
Masterful Maestros
Neo Navigators
Omniscient Olympians
Prestigious Pioneers
Quixotic Questers
Radiant Renegades
Supreme Strategists
Tenacious Transformers
Ultimate Undertakers
Valiant Voyagers
Wondrous Warlords
Xtraordinary Xplorers
Youthful Yodas
Zesty Zephyrs
Amazing Alchemists
Brilliant Buffalos
Collaborative Chameleons
Driven Daredevils
Electric Emperors
Fabulous Firebirds
Glorious Griffins
Harmonious Hurricanes
Inquisitive Innovators
Justified Jedis
Kindred Komodos
Lively Lynxes
Mindful Magicians
Nurturing Nighthawks
Outstanding Octopi
Passionate Phoenixes
Quasar Quokkas
Roaring Rhinos
Supercharged Scorpions
Tenacious Tornadoes
Unyielding Utopians
Victorious Vikings
Wise Wanderers
Xciting Xenomorphs
Yare Yachtmen
Zealous Zirconiums
Adventurous Avengers
Boisterous Barracudas
Catalyst Chimeras
Dazzling Diplomats
Efficient Embers
Fantastic Foxes
Gladiatorial Gurus
Harmonic Hellions
Intrepid Impalas
Jubilant Jackrabbits
Knowledgeable Kudus
Lightning Llamas
Majestic Manatees
Navigating Nimbats
Optimistic Ocelots
Perceptive Pandas
Quixotic Quantum-izers
Resolute Raptors
Synchronicity Snappers
Turbocharged Toucans
Unshakable Urutus
Versatile Vultures
Whimsical Whirlwinds
How To Come Up with a Team Name on Your Own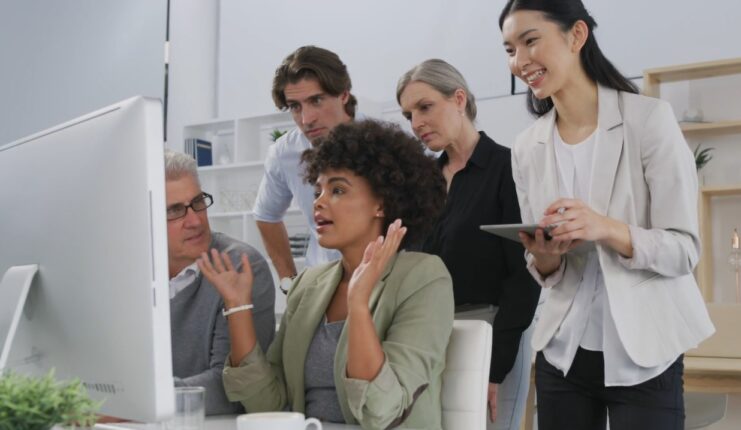 Creating a unique and memorable team name on your own can be a fun and engaging process. Here are some steps to guide you in coming up with a standout team name:
Brainstorm: Start by listing down any words, phrases, or ideas that come to mind when you think about your team's characteristics, goals, and values. Don't be too critical at this stage; just jot down whatever comes to mind.
Consider your team's personality: Reflect on the personalities, strengths, and shared interests of your team members. This could include hobbies, favorite movies or books, inside jokes, or even a shared appreciation for a particular type of humor.
Look for inspiration: Draw inspiration from various sources, such as famous quotes, song lyrics, historical figures, or popular culture. You can also look to sports teams, mythical creatures, or even geographical landmarks for ideas.
Play with words: Experiment with wordplay, puns, and alliteration to create a catchy and memorable name. You can try combining different words, using synonyms, or creating an acronym from the initials of each team member's name.
Keep it relevant: Make sure your team name reflects your team's purpose, whether it's for a sports team, work project, or social group. A relevant name will help create a sense of unity and identity among team members.
Test your options: Narrow down your list to a few favorites and share them with your team members. Gather feedback and opinions to help you refine and select the best option.
Be inclusive: Ensure that the name you choose is inclusive and respectful of all team members. Avoid using names that could be offensive or exclusive to some individuals.
Make it memorable: Aim for a name that is easy to remember and pronounce. Shorter names are often more impactful and easier to recall.
Finalize your choice: Once you've considered all the factors and gathered feedback from your team, select the name that best represents your team and its goals.
Embrace your new team name: Now that you've chosen a name, use it to build team spirit and unity. Incorporate it into team communications, events, and merchandise to create a strong identity for your group.
80 creative, unique, and catchy squad name ideas: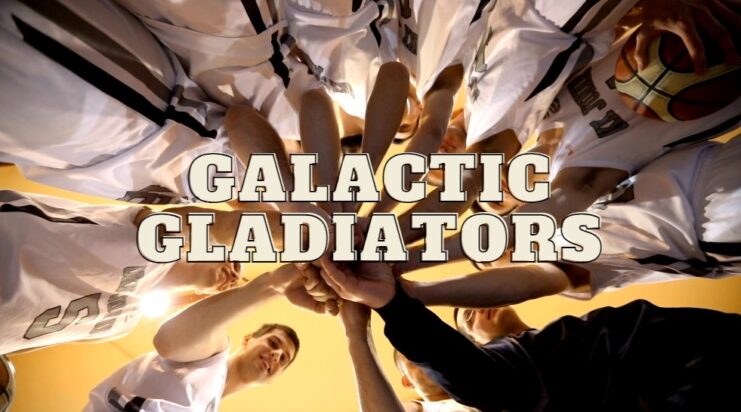 Brainwave Brigade
Daring Dynamos
Synergy Seekers
Ingenious Incredibles
Visionary Vanguards
Lightning Luminaries
Unstoppable Unisons
Cosmic Catalysts
Pioneering Pathfinders
Harmonious Hustlers
Fearless Fortitude
Electric Enthusiasts
Inspiring Impalas
Galactic Gladiators
Maverick Masterminds
Quantum Quenchers
Stellar Spartiates
Tenacious Trailblazers
United Utopians
Wise Warlords
Zesty Zeniths
Agile Avengers
Bold Brainiacs
Creative Chameleons
Dynamic Daredevils
Elite Explorers
Fantastic Firebirds
Goal-Getter Gurus
Hivemind Heroes
Imaginative Innovators
Jazzy Jaguars
Kinetic Kings and Queens
Limitless Legends
Mindful Magicians
Noble Navigators
Optimistic Ocelots
Passionate Pioneers
Quixotic Questers
Resolute Revolutionaries
Spirited Spartans
Thriving Thunderbolts
Ultimate Unicorns
Vibrant Visionaries
Whimsical Whiz-kids
Xcelerate Xemplars
Youthful Yodas
Zany Zealots
Audacious Alchemists
Breezy Buccaneers
Collaborative Cosmos
Dreamer Dolphins
Energetic Elephants
Fusion Falcons
Gritty Griffins
Harmony Heralds
Intrepid Innovators
Jovial Jackrabbits
Kinetic Kestrels
Lively Larkspurs
Masterful Maestros
Nexus Navigators
Omnipotent Oryxes
Progressive Pandas
Quantum Quizzers
Radiant Rhinos
Stellar Stingers
Transcendent Tigers
Unified Unicorns
Vivacious Voyagers
Wondrous Warriors
Xceptional Xylophonists
Yare Yardmasters
Zenith Zephyrs
Astute Astronauts
Blazing Brainstormers
Conqueror Chimeras
Dynamic Dragons
Empowering Embers
Fierce Fireflies
Generous Geniuses
These 80 creative, unique, and catchy squad name ideas are designed to spark your imagination and help you find the perfect name for your team. Remember to consider your team's personality, goals, and values when selecting a name to ensure it reflects your group's unique qualities.
Essential Considerations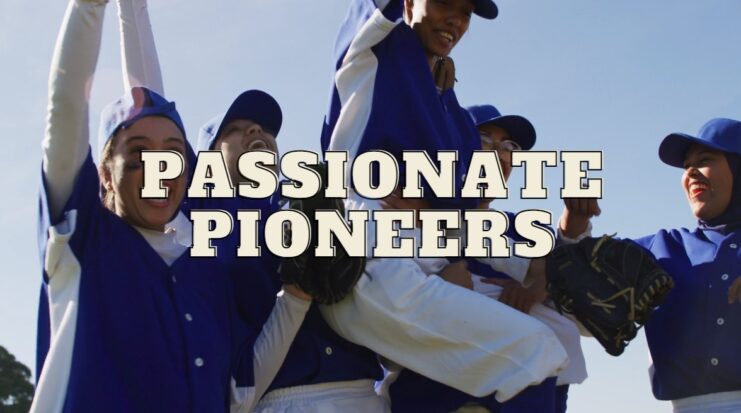 When selecting a team name, there are several factors to consider to ensure your team is represented in the most favorable light.
Make it unforgettable: Aim for a catchy and easy-to-remember team name. A memorable name will help your team distinguish itself and be more easily identified. It also allows people to recall your team and track its progress.
Embody your values: Choose a name that reflects your team's values and personality. This means opting for a name that signifies what your team stands for. For instance, if your team prioritizes innovation and creativity, consider names like "The Visionaries" or "The Innovators." Conversely, if teamwork and collaboration are your focus, opt for names like "The Collaborators" or "The Team Players."
Avoid offensive or unsuitable names: Although it may be tempting to select an edgy or provocative name, it's crucial to remember that your team represents not just yourselves but also your organization or community. Ensure your team name is suitable for all audiences and avoid offensive, discriminatory, or disrespectful names.
Be imaginative: Don't hesitate to combine words or experiment with puns and wordplay. Your team name should be unique and stand out from the crowd. Use your team's mission or values as inspiration, or even incorporate your team members' names to create an engaging and memorable name.
Engage your team: Brainstorming with your teammates is an excellent way to devise a team name that satisfies everyone. Exchange ideas with each other and develop a name that genuinely embodies your team. This can also serve as an enjoyable team-building exercise that strengthens team relationships.
Maintain consistency: Once you've picked a team name, ensure its use across all team communications and activities. This helps cultivate team spirit and establish a sense of identity. Consistency is crucial for creating a robust team brand and identity.
Enjoy the process: Selecting a team name should be a fun and thrilling experience! Embrace creativity and share some laughs along the way. Your team name can reflect your team's personality, so ensure you relish the process of creating it.
Watch this video for some ideas on more activities and ideas you can compete with your squad:
Concluding
In summary, choosing a team name can be an enjoyable and exhilarating endeavor that enhances team morale and promotes unity. By following these steps and unleashing your creativity, you can develop a one-of-a-kind squad name that represents your team's personality and objectives.
Keep in mind that the team name should be something everyone on the team takes pride in and can rally around. So, go ahead and select squad name ideas that will set your team apart from the rest.