Western rustic style is a great inspiration for home decor, so there is more and more choice of furniture, arrangement, and decorations that you can use in your home.
But before we move on to recommendations for rustic bedroom furniture, kitchens, patios, and everything you can check on this link, it's best to first explain what Western rustic style means.
What is Western Rustic Style in Home Decor?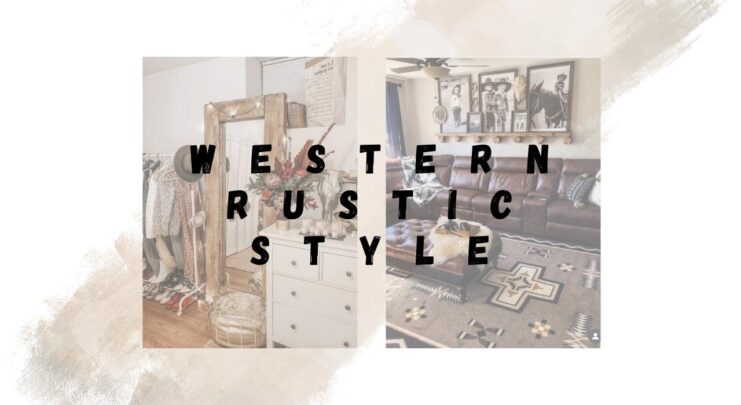 Western rustic decor is a recognizable warm style inspired by the American West. The central part of the inspiration is the natural materials, simple lines, and huge focus on functionality and traditional styles.
When you visit a rustic home, you'll find many natural materials like wood, leather, and stone, as the main decor. They add warmth, making the whole home connected to nature. Accompanied by the simple lines, following the natural shapes, it makes the whole space look uncluttered.
Additionally, Western rustic home decor is all about creating a space that is comfortable and functional. Furniture should be comfortable to sit in, and accessories should be useful and practical.
Rustic Furniture Inspiration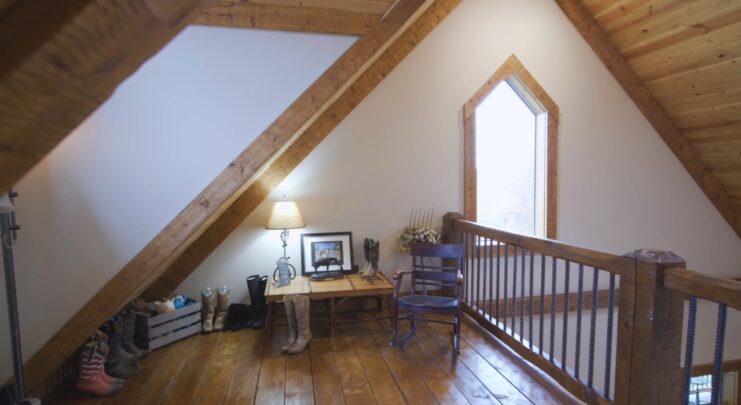 If you want to make your home pretty rustic and Western-inspired, you need to incorporate vintage pieces made of wood, leather, textile, and wrought iron. The sleek and modern pieces may ruin the rustic style, so you need to avoid it.
For example, the reclaimed wood furniture adds a special charm to your home. Use reclaimed wood for special DIY projects. When it comes to colors, stick to warm and earthy tones, like brown or tan. You can do the same with the leather decorations, enhancing the Western style of your home.
If you want to add even more rustic furniture, you can consider, for example, a cowhide rug, or similar cut, accompanied by a wagon wheel coffee table, and antique chandelier. These details will make your home look dramatic and eye-catching, adding warmth to the whole space.
How to Decorate Separate Rooms?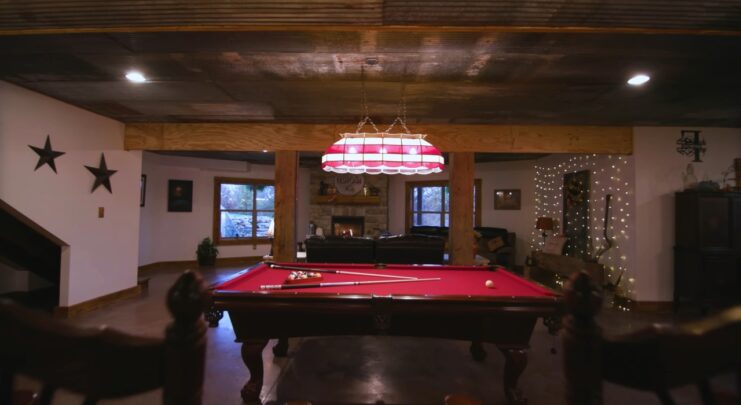 In this section, we'll explain the best decoration tips for several rooms in your house.
For example, the living room should incorporate wooden window frames, comfy furniture, a massive wood coffee table, and a stone fireplace. You can add western artwork and accessories, like cowboy hats or vintage lamps.
For the bedroom, you can choose a bed frame made of wood or iron. Add accessories that perfectly match with the rest of the home, even though this is an intimate piece for you and special people.
The kitchen, on the other hand, can be a central part of your rustic home. Choose cabinets and countertops made from natural materials such as wood and stone. Add a massive wood table with vintage chairs for the dining room, and make it a warm and cozy place where you'll spend plenty of time with the people you love.
And the best thing is that you can easily adjust your budget according to the rustic style, because of the DIY projects and affordable materials.
Tips for Home Decor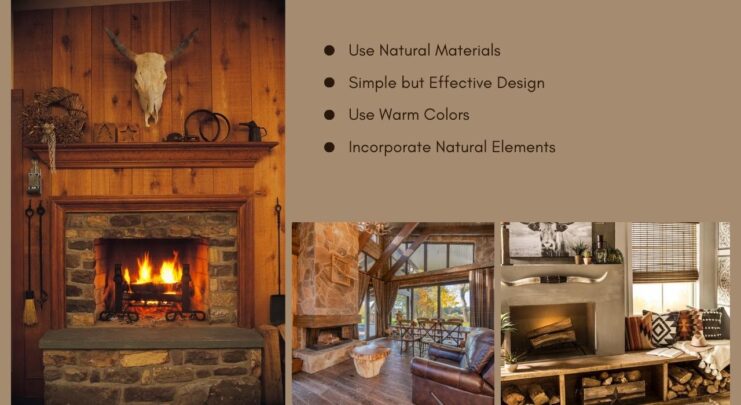 When decorating your home in a Western rustic style, you need to pay attention to many details. So, this section will help you understand what you need to focus on, and what details work best for your home.
1. Use Natural Materials
The whole idea behind this inspiration is the connection to nature. When visiting a rustic home, you'll never find modern furniture or decor. What you'll easily spot are wooden surfaces, stone details, leather, textiles, and even old and repurposed pieces to add to the coziness. That means you shouldn't use plenty of plastic and metal in your decor.
2. Simple but Effective Design
The western rustic decor is simple and functional. Don't clutter the space with accessories. Use only those that make the home look cozy and comfortable. Don't overdo it, because you're closing the available space.
3. Use Warm Colors
Colors like brown, tan, olive green, yellow, and burgundy create a nice palette for the rustic home inspiration. Sometimes you can add some yellowish white to lighten up the space, but stick to the warm shades.
4. Incorporate Natural Elements
When it comes to rustic home design, you're allowed to add natural elements, including branches, wood pieces, stones, and plants. By properly combining them, you create a warm and inviting space you'll enjoy spending your days there.
Why Rustic Home?
The modern style of home decoration is really clean and tidy, but the homes always resemble each other. If you want to achieve something different, then traditional Western decor may be the inspiration you need.
It is quite normal that you do not like couches that look like several rectangles joined together, nor coffee tables with sharp edges, which seem cold and hostile. On the other hand, you have the clean lines of rustic decor, created by the natural form of the materials. Is there anything more beautiful than living in harmony with nature?
So if you want a more traditional decor, browse ideas online and get inspired by homes you've visited. That way you can make a warm corner of your home in a truly unique way.
Conclusion
If you are a fan of earthy colors that go well with the interior, then the western rustic style is exactly what you need. Get inspired by the nature around you. Each tree can give you an idea of what decorations to place in the home, while the colors will allow you to create a wonderful palette of shades.
Rustic homes are warm and loved by everyone who comes to visit them. That is why we recommend that you carefully follow the directions and recommendations from our article and incorporate the ideas you really like. That way you will find the perfect balance of elements, furniture, colors, and decorations for your Western home, full of rustic decorations.
And of course, use Pinterest and Instagram for additional inspiration. That way, you will find thousands of ideas and ways to make your home a place you will adore, and your friends will want to visit you every day.