Paramount Plus has remained the go-to destination for some of the all-time best shows and movies. From comedy to action, romance to thriller, there is a movie for everyone. In this post, we have handpicked the best of the best movies that you should not miss.
You can access the best content from all the top networks by simply subscribing to this outstanding on-demand service. And, to keep your streaming going, ensure that your internet service is stable. If not, consider one of the WOW! bundles because it provides a lightning-fast service that is ideal for streaming. Click here now to check out more of their offerings.
Now without further ado, here are our recommendations for what movies to watch on Paramount Plus.
1. Interstellar
Do you enjoy science fiction? Are you interested in the various possibilities that exist within our seemingly limitless universe? Then this movie is unquestionably for you. Interstellar focuses on the two major phenomena or dimensions- time and space- and transports you to distant galaxies where time is not the same as it is on Earth.
Aside from exploring various laws of physics and showing an attempt by a crew of scientists to save the last few people left on our dying planet Earth, the movie is also about the emotional bond between a father and his daughter, making it much more than dry sci-fi. Overall, it's a wonderful movie that we don't want you to miss.
2. Paranormal Activity (2007)
Paranormal Activity is an extremely immersive film with terrifying realism. You'll have the impression that you're seeing a real couple in a real relationship suffering through some real haunting incidents.
This movie's suspenseful directing is a masterpiece in how it creates intense tension out of nothing. There is minimal violence or evidence of the supposed demon's arrival. However, the film still ends up being one of the scariest and most disturbing horror flicks of all time.
The sound design in Paranormal Activity is a significant part of why it's so terrifying. The acoustics in this film are so unsettling that you may fear hearing any strange sounds in your house after seeing it. So if you are looking for a real horror movie to watch with your friends or partner, then this might be the best choice for you.
3. Lincoln
This is a must-watch film for everyone interested in American history. Daniel Day-Lewis' depiction of Lincoln is great, portraying him as wise and sympathetic, but also as a politician capable of deception, intimidation, and unethical side deals to achieve his goals.
The film raises the question of whether a virtuous purpose may ever justify immoral methods. Lincoln is a lovely history lesson that reflects the mentality of an age when social ideals were disseminated through a political party dichotomy. There are several implications that may be drawn from this film, so watch for yourself to get your own opinion.
4. Annihilation
Annihilation is a stunning and superb cosmic horror film. Many people might find it perplexing, but if you watch it keenly, you may find out that it discusses some important themes like self-destruction, mutation, cancer, and duplication in an interesting and not-so-forceful way. Because of how layered and well executed the film is, it is enjoyable for many reasons: it's a visual treat, a unique take on alien invasion, creative environments, and creatures, as well as profound and thought-provoking, with a spectacular and unexpected ending! Overall, Annihilation is an interesting watch, but only if you set your thinking aside for a while and enjoy the film's novelties.
5. Beverly Hills Cop
Beverly Hill's Cop has something for everyone looking for an 80's feel-good, bad guys lose cop movie. And
Eddie Murphy
in an action film? Who would want to miss something like that? Eddie plays Axel Foley, a cop who makes his own rules in order to enforce the law. We like this cop because he has snappy comebacks and a knack for getting into trouble. It not only adds some variety to the role but also some much-needed levity.
With incredible action scenes and quotable dialogue, this action film is one of the best and a must-watch for anyone who enjoys a good 80s film and seeks lighthearted entertainment.
6. The Godfather: Part II
Godfather 2 is a fantastic continuation of the world introduced in the original Godfather. The Godfather: Part II is a story that crosses decades, and timelines, and has no start or finish. It is richer, smarter, and more complex than The Godfather, using real history, such as the Cuban Revolution, Senate hearings, and old immigration protocols, to conceptualize The Godfather saga as the great American masterpiece.
The long, deliberate takes are more daring and incredible than in the first film. And Al Pacino gives one of the best performances for which he has ever been nominated for Best Actor.
Overall, this movie is a work of genius that no one should miss.
7. Top Gun – Maverick
For over three decades, Pete "Maverick" Mitchell has been one of the Navy's most respected aviators. He continues to push boundaries as a daring test pilot, avoiding promotions that would force him to give up flying. As part of his latest assignment, Maverick is tasked with training a group of graduates for a special mission, which forces him to confront his past and deepest fears. The stakes are high, and the mission requires the ultimate sacrifice from those who choose to take part. Will Maverick and his team have what it takes to succeed?
Why Use Paramount Plus?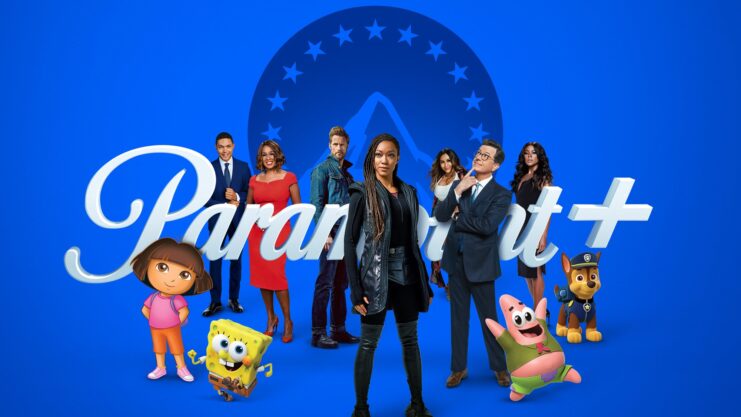 The platform's expansive library of classic films and TV shows from Paramount Pictures and ViacomCBS provides users with a convenient one-stop-shop for all their entertainment needs. The subscription-based model allows users to access its content for a low monthly fee, making it an affordable option for those looking to cut the cord on cable TV. Additionally, Paramount Plus offers features like personalized recommendations and the ability to download content for offline viewing, making it a convenient and user-friendly streaming service.
To Wrap Up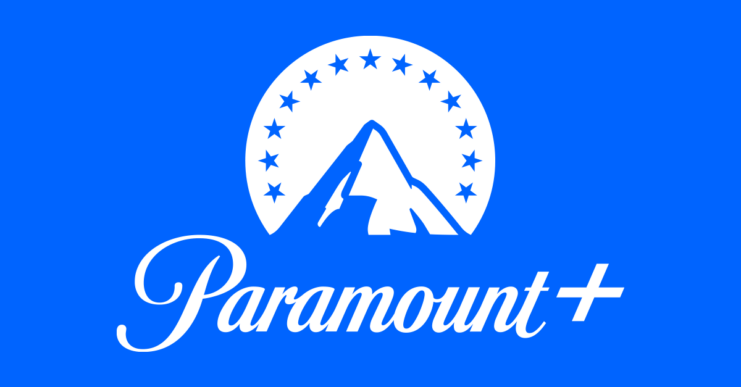 Paramount Plus brings us some of the finest shows and movies from the best networks to make our entertainment much more fun and dynamic. We have listed above the best movies of all time that you should absolutely watch on paramount plus for some fun streaming.