It is common for fans to look for various items related to interesting games and popular players. Some of them prefer making a collection at home, and these items indeed can be an impressive and unique decoration.
On the other side, you could even make a profit by finding some unique memorabilia. If you want to buy an autographed jersey, photo, or a puck, there are some great hockey memorabilia that you can get if you visit this site. Also, here are some of the most interesting items sold on this market.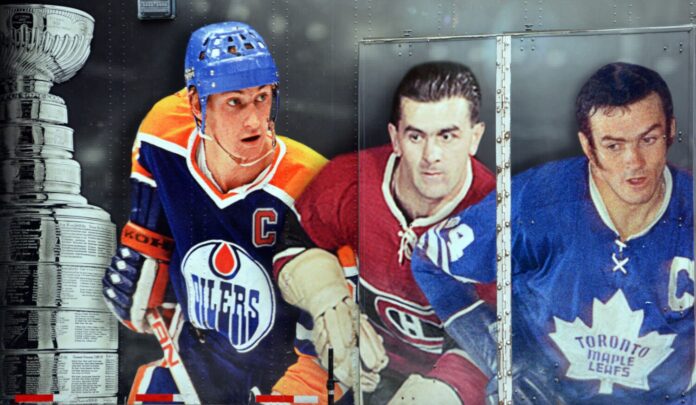 Jerseys
Buying a t-shirt with the name of your favorite player is the most common choice. You can wear it while watching events, or while sitting in some pub. On the other hand, if you have one with an autograph, then it is much more valuable. In that case, the best solution is to frame it to keep it in the best condition.
There are many interesting items that were sold for amazing prices, and most of them are jerseys. For instance, the shirt worn by Wayne Gretzky in season 85 was sold for $30k. The same price was reached at the auction where the shirt of Ebbie Goodfellow was sold.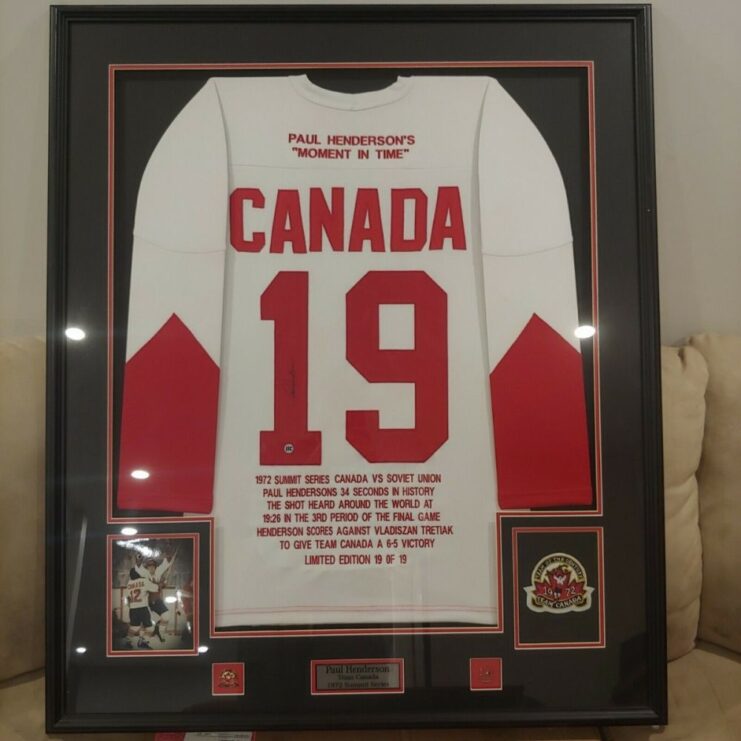 Moreover, some jerseys were sold for an even higher price, like the one worn by Phil Esposito during his rookie season. This item reached the value of $35k. We also have to mention some records in this category.
The current one is over $1.2 million, which is the price tag for the jersey worn by Paul Henderson. There is a bigger gap when it comes to followers. The Bobby Orr's rookie season shirt was sold for around $200k, while the one from the best season in 1975 reached the value of $115k.
Other Interesting Items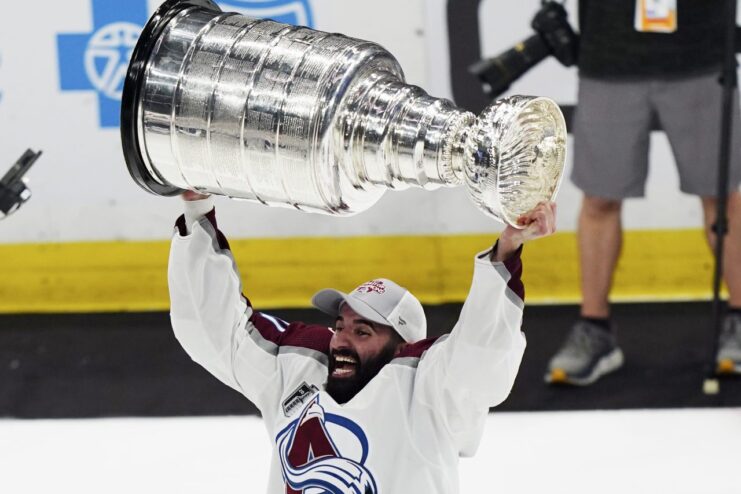 There are different factors that can affect the value of hockey memorabilia. Some of the most important are the popularity of the player, importance of the game, season, and more. For example, the first ever Stanley Cup trophy is the most valuable one, with an estimated price of over $10 million. The main reason for that is the fact that it was the first item of that kind ever created.
Furthermore, Bobby Orr is a legend of this sport, and you can find various things related to this player that are very expensive. For instance, even the puck that was used in his winning game in 1970 is valued at over $50k. Another interesting example is the mask worn by Jacques Plante, which was sold on auction for $20k. The similar price was reached for the mask from Ken Dryden.
Trading cards are also very popular, and there is a long tradition where original packages were released at the start of each season. One of the most expensive collection is from the season 1979, with the Wayne Gretzky card that is sold for $3.75 million.
A Profitable Hobby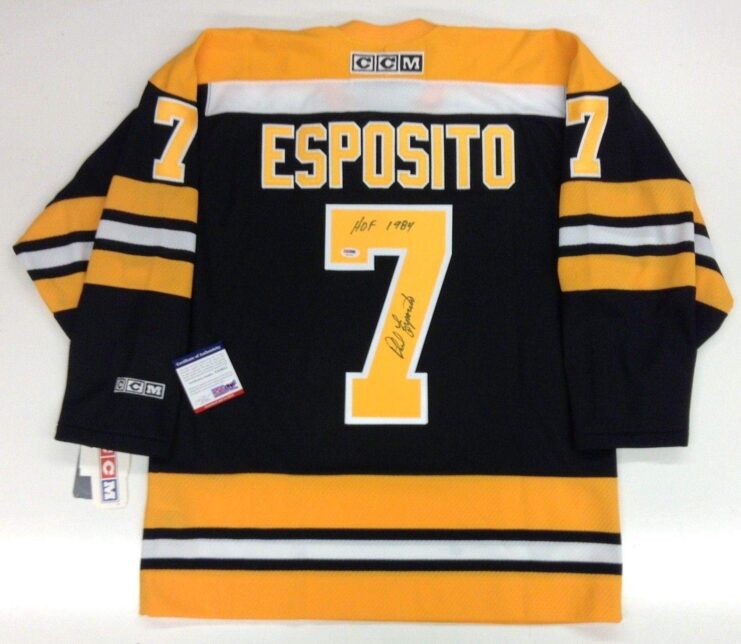 Before you rush into collecting a lot of different items, there are some things to learn about this market. First of all, securing a quick profit is not that simple, and being strictly focused on that could only lead you into problems.
In most cases, those who managed to make a profit were looking to long-term benefits and potential of some item. That is the main reason why so many collectors are interested in memorabilia of talented rookies.
Moreover, it is crucial to explore the market all the time, and to be familiar with price movements. There could be a player with a great rookie season, and an excellent potential to leave a bigger mark in the league, but an injury or some other problem could make his items worthless after some time. In that matter, rushing with spending too much money is never a good option.
If you are a fan and you prefer watching games in public, you will always have a chance to reach some interesting item for free. It is common for players to share all kinds of things, like sticks, jerseys, masks, and more. However, you cannot expect to get one on each game.
On the other side, there an easier solution, which is visiting various online stores where people are selling these items. Keep in mind that not all of them are familiar with the true value and potential, which means that you could get something valuable for a much lower price.
Choosing the right approach is essential. It will require a proper plan as well. The first step is to determine the budget. Stepping into this game can be pricey, and setting some limits will help you avoid financial struggles.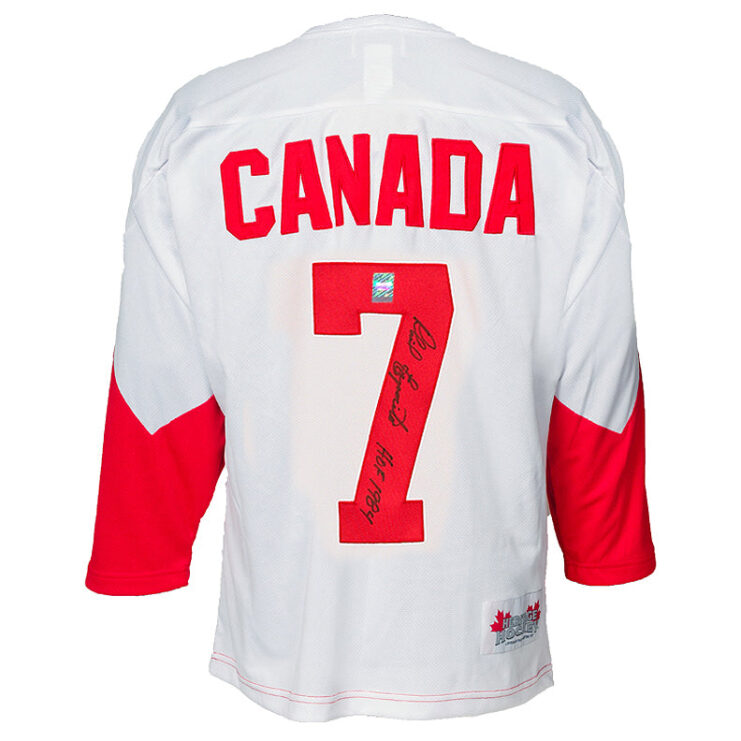 Also, it is important to keep the item in good condition after buying. The most popular option is to create a display in your room. We already mentioned that you can frame shirts, but there are also other methods that will help you maintain items like sticks, masks, or pucks as well.
There is also a potential to create your own impressive collection, which will gain a higher value over time. For example, focusing on some team or a player, and getting a lot of different items related to that person or a club.
Still, the main focus should never be only on profit because it is not guaranteed. If you are a fan of hockey, these activities will only make it more interesting to watch games all the time. The experience will be much better while watching a game on TV, while being surrounded by different items of your favorite team.
The Bottom Line
As you can see, there are many impressive cases with collectibles reaching prices of over $1 million. The best part is that the whole experience of watching games and following your favorite names and clubs will become more interesting. Also, there will always be a chance to make a great profit if you get lucky enough to reach an item of some popular name in hockey.